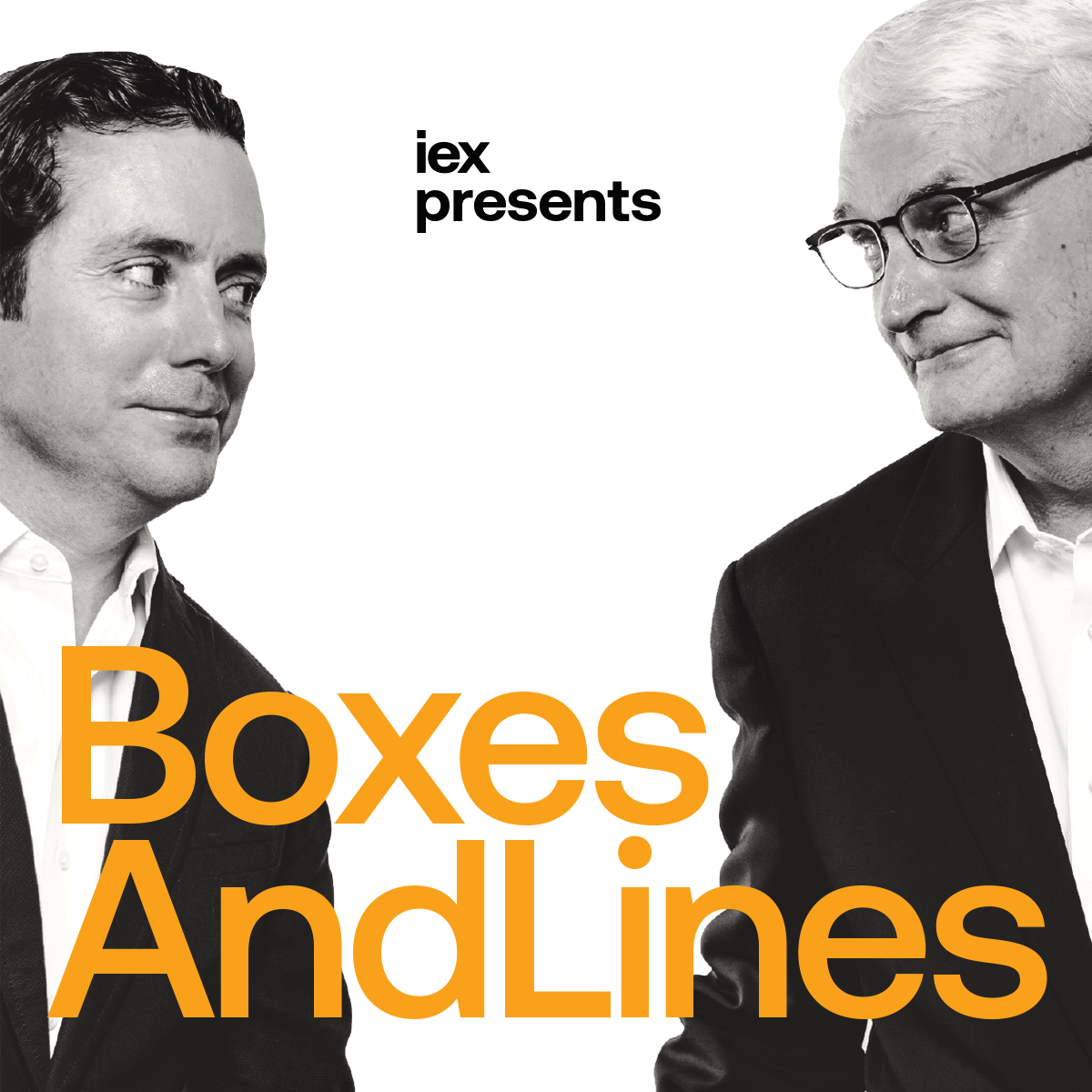 Boxes + Lines
A market structure podcast with
Ronan Ryan and John Ramsay
In today's equity markets, the devil's in the details. This is a podcast for traders, asset managers, and anyone who wants to understand the machinations, politics, and incentive structures underpinning our shared markets.
With irreverence and insight, IEX's Ronan Ryan and John "JR" Ramsay hold court on market structure and best execution with Wall Street's most savvy market practitioners, sharing their insiders' view on how Wall Street really works. You'll never trade the same way again.
Episode 9
Uncharted Territory
Ronan and JR answer your questions about how the stock market operates in times of crisis, market-wide circuit breakers, and why it doesn't make sense to shut down the market or ban short sales.
Episode 8: Exchange Operators 2020, with Bryan Harkins from Cboe Global Markets
Competitors can get along, especially over a beer. Bryan Harkins, Cboe's Head of Markets, joins Ronan and JR to chat about the Cboe Market Close, Wall Street Rides FAR, and what increased exchange competition will mean for market structure in 2020.
Episode 7: How Markets Change, with CEOs Tim Mahoney and Jonathan Clark of BIDS and Luminex
Tim and Jonathan walk through the action-packed 20+ years that led to the creation of BIDS and Luminex – two alternative trading systems that specialize in large block trading.
Episode 6: Buyside detectives, with Mett Kinak from T. Rowe Price
Ronan and JR chat with Mett Kinak about how (and why) the buyside model is changing, the great rebate debate, and why some people might really benefit from a shorter trading day.
Episode 5: Beyond The Big Short, with Danny Moses, Porter Collins, and Vinny Daniel
Ronan talks with Danny, Porter, and Vinny about what it's like being a character in a Michael Lewis book, why traders have to become detectives, and what the market should be paying attention to nearly a decade after The Big Short.
Episode 4: What the Buyside Wants, with Richard Johnson of Greenwich Associates
Best ex is in the eye of the beholder...or is it? We're breaking down Greenwich Associates' new study on how the buyside thinks about best execution, joined by Richard Johnson and our own Chief Strategy Officer Eric Stockland.
Episode 3: Losing the Plot with Doug Cifu, CEO of Virtu Financial
Doug Cifu chats with Ronan and JR about 606 reporting, the future of analytics at Virtu, and how his past as a fashion lawyer(!) informs his work.
Episode 2: Market Data Dumpster Fire
It's one of the hottest debates in market structure today: exchange market data. From how much it costs ($$$) to who has to buy it (in practice), we're digging deep on how we got here, what's changed, and the way forward.
Episode 1: Speed Bumps Are Not Created Equal
In the beginning, IEX added a speed bump to its Alternative Trading System (ATS) with the goal of protecting investors. Today, it feels like every exchange has one. What gives?
Google Play and the Google Play logo are trademarks of Google LLC. The Apple logo is a trademark of Apple Inc., registered in the U.S. and other countries.