Branding guidelines
The following is a set of simple rules that will help communicate the IEX brand effectively. The files and guidelines available on this webpage are intended only for the use by any third-party who has received IEX's written permission to use IEX's trademarks. To request permission, please fill out our request form and email it to legal@iextrading.com.
Our standard logo, which is used in most instances is rendered in two shades of orange. Our one-color white and black versions of our logos should be used when the logo is set on a large block of color. See logo color pairings below to see when to use each logo with our brand color backgrounds.
Our logo must be surrounded by a good amount of white space. The minimum amount of white space on each side of the logo is equal to the width of the small square in the bottom left corner of our logo (or 2/5 of the entire logo's width or height).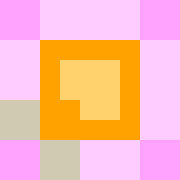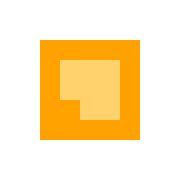 Always write out our company and product names exactly as follows:
"IEX"
"Investors Exchange"
In legal documents, use an apostrophe after the "s" and append " LLC" in "Investors' Exchange LLC".
Our "IEX orange," the dominant color found in our logo, is #ffa200. We have a simple color palette made up of colors that complement our "IEX orange" and grayscale colors.
We use system fonts on our site. System fonts have the adavantages of loading instantly when users visit our site and keeping a consitent feel between our site/apps and our users' operating systems. We use Gotham for type in our promotional and print media.
Please use our logo appropriately.
🚫 Never crop, skew, modify, or rotate our logo.
🚫 Never change our logo's colors.
🚫 Never use our old logo.
In special circumstances, we may create unique variations of our logo. Variations should never be created by anyone outside of IEX's staff.