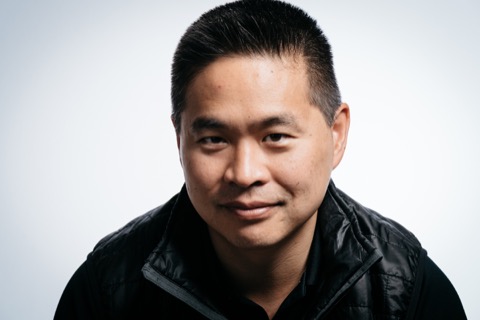 Brad Katsuyama
Chief Executive Officer
As CEO, Brad oversees both the long-term strategic direction of IEX and its day-to-day management. As a former head risk trader and head of electronic trading at RBC Capital Markets, he is hands-on in the development of the products and services that IEX builds for clients.
Brad was one of the co-founders of IEX in 2012 after their team uncovered ways that the existing stock exchanges were selling high speed technology and data to the detriment of long-term investors.  Brad and his team's pursuit of a fairer market has been chronicled in Michael Lewis' book Flash Boys, as well as in outlets ranging from 60 Minutes to the New York Times Magazine and Bloomberg Markets. Brad was honored as part of New York Times Dealbook's inaugural class of Groundbreakers.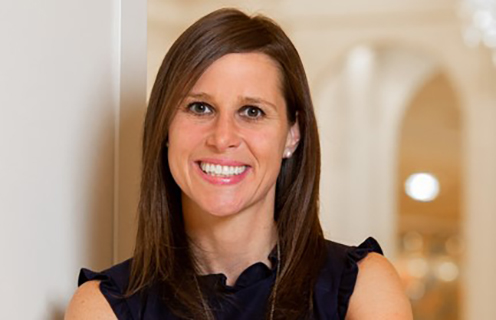 Rachel Barnett
Chief Legal Officer
Rachel Barnett oversees all legal and compliance matters for IEX Group. She is an experienced lawyer who has held a wide variety of roles as in-house General Counsel and within private practice.
Rachel joined IEX from Brooks Brothers where she served as General Counsel and Secretary overseeing its global legal affairs. She played a critical role selling America's oldest retail brand after it had filed for bankruptcy during the COVID pandemic. Before Brooks Brothers in 2019, Rachel was a member of the Board of Directors and General Counsel of Travelzoo, a publicly traded global media company and online marketplace for travel deals and experiences.
Prior to going in-house, Rachel worked as an attorney at Skadden, Arps, Slate, Meagher and Flom, LLP where she specialized in litigation matters, including merger and acquisition litigation, shareholder derivative lawsuits and securities fraud class actions at both the trial court and appellate levels.
Rachel is a current Lecturer in Law at Columbia Law School where she also earned her Juris Doctor degree. She is member of the bar in both New York and Delaware and received a Bachelor of Science degree from Cornell University.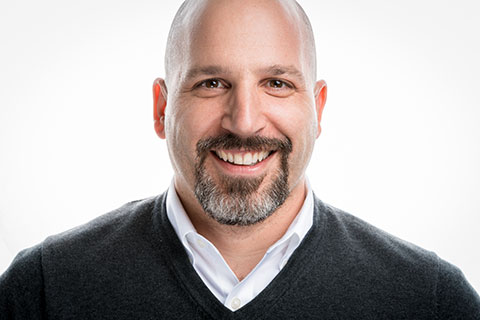 Paul Bauccio
Business Operations
Driven to promote fair access and transparency in the equity markets, Paul joined IEX in 2015 after 15 years at the New York Stock Exchange where he was Senior Vice President of Market Operations. Paul was responsible for overseeing day-to-day operations of the NYSE Trading Floor and cash equity business. During his time at the NYSE he successfully orchestrated the operational planning and execution of some of the largest IPOs and corporate actions in U.S. capital markets history.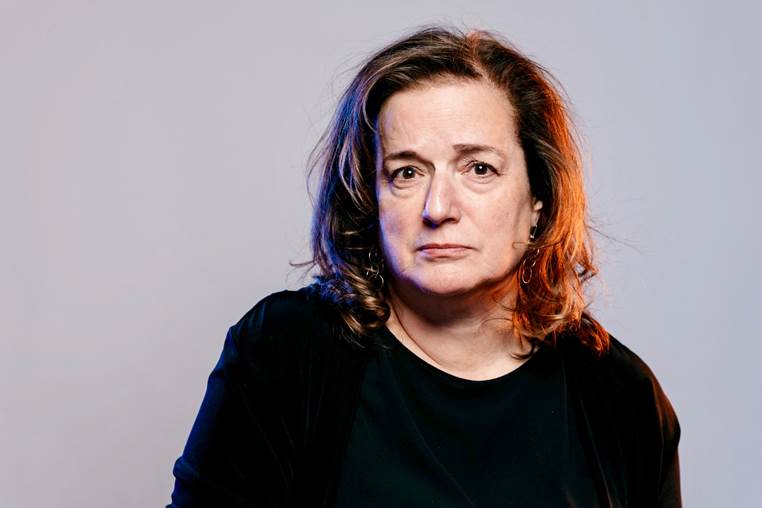 Claudia Crowley
Chief Regulatory Officer
Claudia oversees IEX's regulatory compliance programs related to its self-regulatory organization obligations, leads IEX's SEC rule filing process, and guides IEX on regulatory policy matters. She reports to the Regulatory Oversight Committee of the Investors Exchange Board of Directors.
Prior to joining IEX in 2015, Claudia had extensive experience developing and overseeing complex regulatory programs and managing market structure issues in the exchange space. Previously, Claudia was the CEO of NYSE Regulation and the Chief Regulatory Officer of the New York Stock Exchange and affiliated U.S. exchanges, and more recently provided advisory services to exchanges and financial services firms. She has also served on the CBOE Business Conduct Committee and held a variety of legal and regulatory positions at the American Stock Exchange, including Chief Regulatory Officer.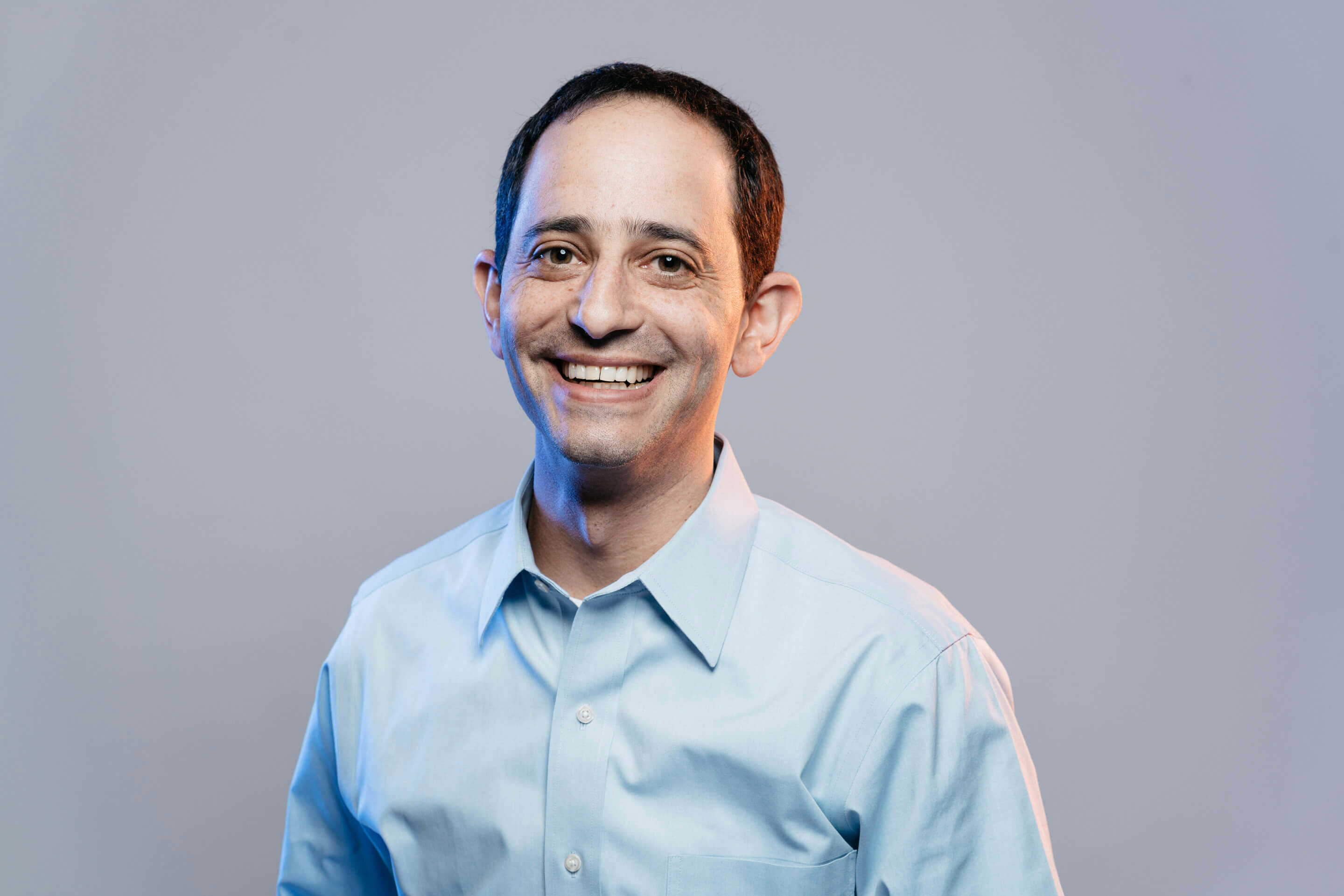 Sara Furber
Chief Financial Officer
Sara leads IEX's finance, accounting, and corporate development efforts, including driving IEX Ventures with an eye toward opportunistically diversifying the business.
Prior to joining IEX, Sara held several senior executive positions at Morgan Stanley, where she was a Managing Director and member of the Management Committee. Previously, Sara was Chief Operating Officer for Global Corporate and Investment Banking at Bank of America Merrill Lynch, after leading Investor Relations for Merrill during the credit crisis and through its merger with Bank of America. Sara started her career in investment banking and has a degree in Mechanical Engineering from Duke University.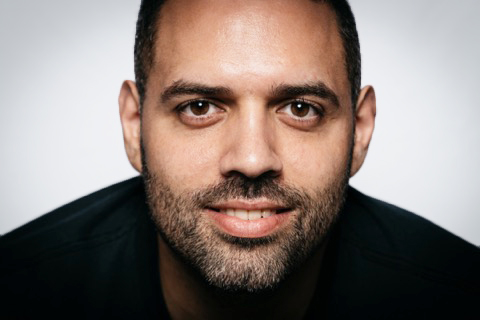 Ramon Gonzalez
Head of Technology Operations
Ramon oversees the team managing the day-to-day operation of IEX's trading system and the infrastructure behind it, a leadership role he took on after five years at the company. As an early IEX employee, Ramon has touched nearly every aspect of the exchange's technology, from racking servers to building the trading system itself.
Prior to joining IEX, Ramon was a system reliability engineer at Nasdaq. He holds a B.S. from the New Jersey Institute of Technology in Information Technology.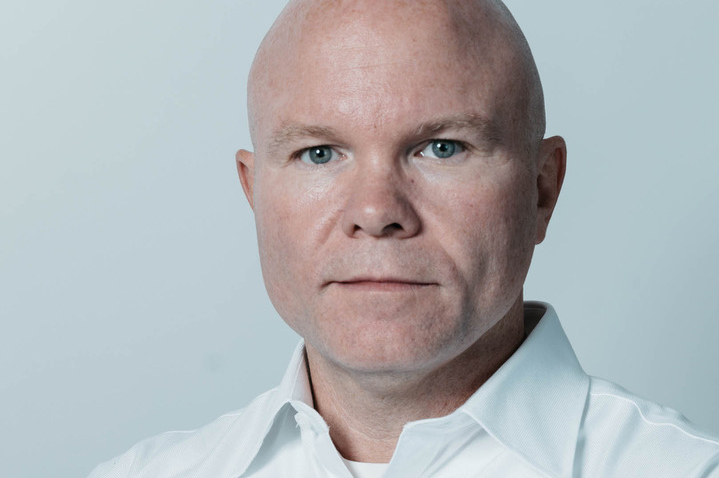 Bill Guinan
Head of Business Development
Bill leads business development for the Investors Exchange, working with buyside and sellside users to improve trading performance on IEX.
Previously, Bill spent 14 years at Bernstein, most recently as Head of U.S. Sector Trading. In that capacity, he experienced the execution quality of IEX firsthand from the client side. Prior to that, Bill spent 5 years at RBC Capital Markets/Dain Rauscher Wessels. Bill earned his B.A. in Management from Embry Riddle Aeronautical University while serving in the United States Air Force.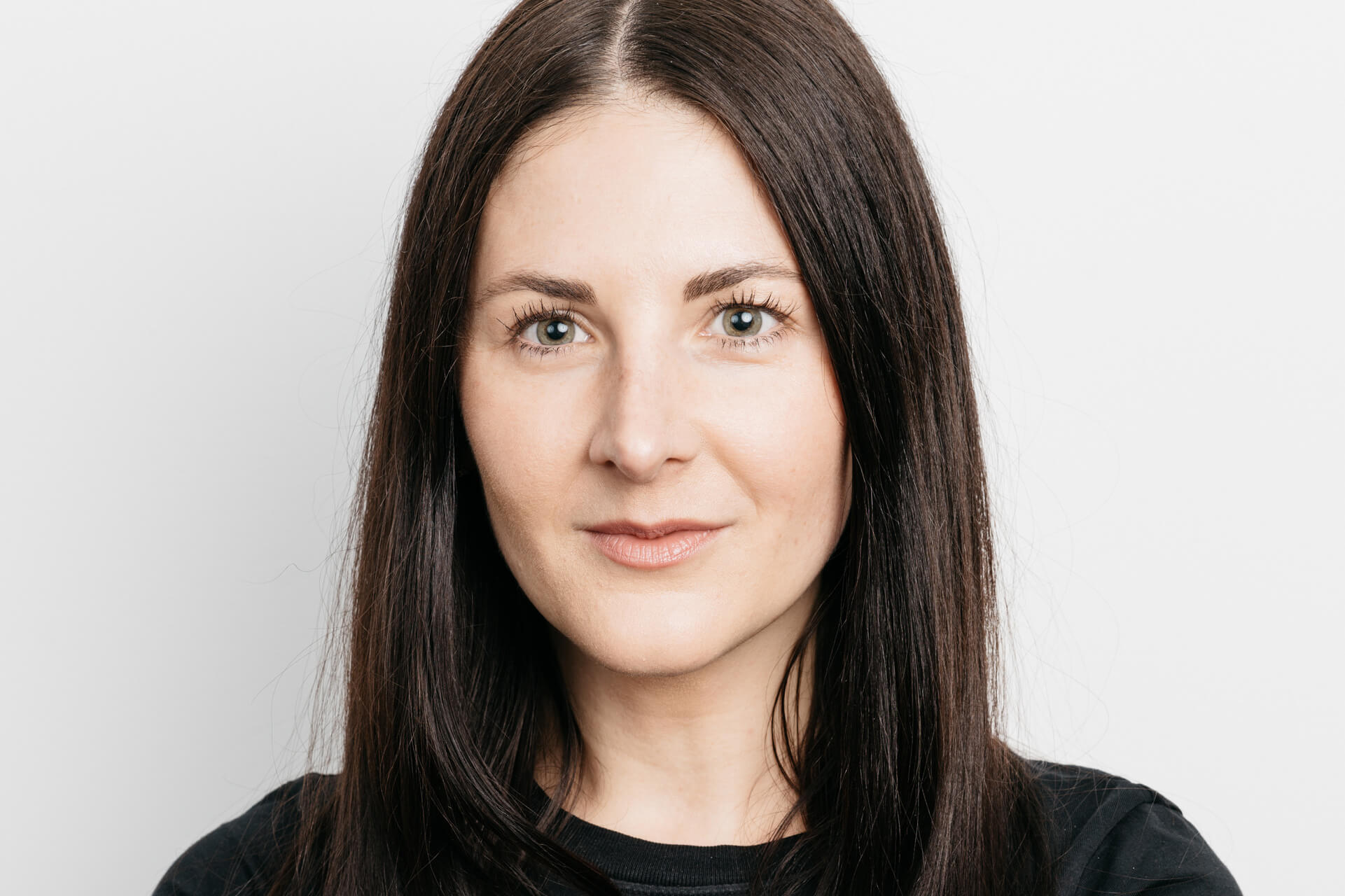 Kate Gunning
Chief Marketing Officer
Kate leads brand strategy, marketing, and communications for both IEX Group and the Investors Exchange. She is responsible for broadening and amplifying the IEX brand, as well as for expanding awareness of the high quality of trading and liquidity offered on the Investors Exchange and groundbreaking innovations such as IEX Cloud. Kate also partners with Business Development to ensure alignment between the sales and marketing functions.
She joins IEX following six years at J.P. Morgan, most recently as Executive Director, Global Head of Brand for J.P. Morgan Asset Management. There she worked with the organization to build the firm's first global communications platform and media programs to broaden reach and engagement with the firm. Under her leadership the firm's brand favorability and loyalty scores hit record highs.
Prior to J.P. Morgan, Kate spent her career at full-service global advertising and communications agencies like WPP/JWT and Dentsu/mcgarrybowen where she developed brand strategies for companies like Nestle's Kit Kat, Shell Oil, Clarks, Kleenex and Unilever's Toni and Guy.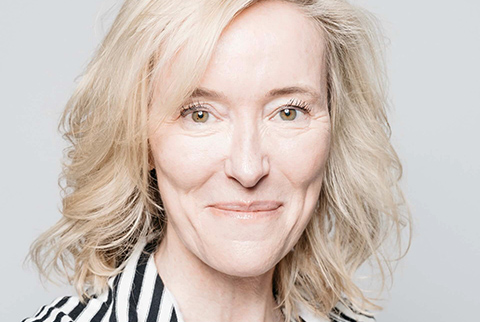 Andrea Ledford
Chief People Officer
As CPO, Andrea shapes and leads IEX's strategy to develop, retain, and attract top talent. As part of that role, she oversees learning and development, manager training and coaching, and employee engagement programs.
Before joining IEX, Andrea was Executive Vice President, Chief People Officer at NCR Corporation, where she spent 12 years and transformed the internal and external reputation of the company's people function and supported the company's corporate strategy. Before NCR she held senior HR positions at companies including Motorola Mobility and Cisco.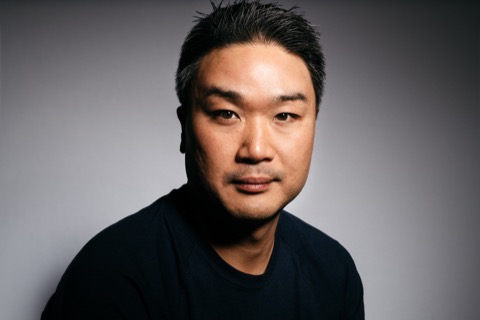 Rob Park
Chief Technology Officer
Rob oversees the full spectrum of the company's technology functions, from development to user experience to quantitative strategy.
Before co-founding IEX, Rob was the Head of Global Algorithmic Trading for RBC Capital Markets, where his team was instrumental in the creation of client-facing algorithms and smart order routing strategies. Prior to working at RBC, Rob co-founded Quantera Financial Corp., a proprietary high frequency trading firm that specialized in statistical and machine learning algorithms.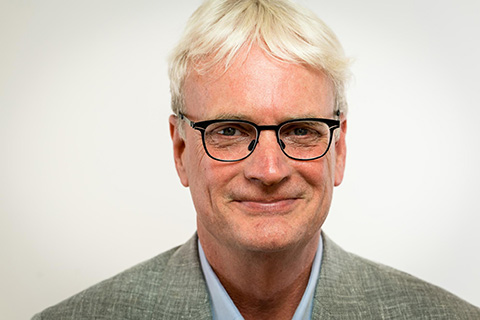 John Ramsay
Chief Market Policy Officer
John is responsible for developing and communicating IEX's positions on market policy issues, and engaging with governmental and regulatory authorities and certain IEX stakeholders on those issues. He also acts as IEX's representative on governing committees with responsibility for various aspects of the national market system, including the securities information processors, the consolidated audit trail, and the Limit Up/Limit Down Plan.
John joined IEX in 2014 from the SEC, where he led the Division of Trading and Markets, the group responsible for regulating broker-dealers and self-regulatory organizations. Previously, he led SEC efforts to implement significant elements of the Dodd-Frank Act. Before the SEC, he held senior positions at the Commodity Futures Trading Commission, the National Association of Securities Dealers (now FINRA), the law firm of Morgan Lewis & Bockius, and Citigroup Global Markets.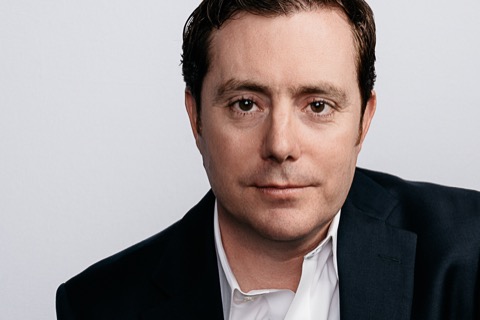 Ronan Ryan
President
Ronan is responsible for strategy and decision-making related to all of IEX's client-facing businesses. As part of that role, he focuses on building and strengthening relationships with external stakeholders, including broker-dealer members, institutional investors, and companies.
Prior to co-founding IEX, Ronan was the Head of Electronic Trading Strategy at RBC Capital Markets, where he used his prior experience in network, hardware, and co-location technology to generate client-facing solutions. Previously, Ronan was the Head of Financial Services Development at Switch and Data and Head of DMA and Co-location solutions at BT Radianz, a leading network solutions provider.
IEX Group Board
Lloyd H. Feller
Retired Counsel, Partner at Morgan, Lewis & Bockius LLP / Former SEC Associate Director
Lloyd Feller was a Partner and a Counsel at Morgan, Lewis & Bockius LLP, where he focused on all aspects of securities regulation, with a particular focus on the regulation of broker-dealers, investment banks, and securities markets. Prior to rejoining Morgan Lewis in 2011, he served as Executive Vice President, General Counsel and Secretary of Jefferies Group Inc. and Senior Vice President, Secretary and General Counsel of SoundView Technology Group Inc. and its predecessor Wit Capital. Lloyd helped found Morgan Lewis's securities industry practice following his departure from the SEC.
While at the SEC, Lloyd served as an associate director of the SEC's Division of Market Regulation (now Trading and Markets), where he was in charge of the Office of Market Structure and Trading Practices, as well as chief counsel to the Chief Accountant and a legal assistant to two SEC Commissioners. He has served as a two time member of the Legal Advisory Board at the NASD (now FINRA). He has also served on the Market Operations Review Committee of the NASDAQ Stock Market and is a former member of the Nominating Committee for the NASDAQ exchanges. Lloyd earned his LL.B. from New York University School of Law and his B.S. in Economics from the University of Pennsylvania.
Justin LaFayette
Lead Investor, Georgian
Justin LaFayette is a Lead Investor at Georgian, a private equity and fintech company that he co-founded in 2008. At Georgian, Justin oversees the firm's investments in leading technology companies in the U.S. and Canada, such as IEX. Prior to founding Georgian in 2008, Justin was the Vice President of Strategy, Information Platforms and Solutions at IBM Software Group where he led the acquisition strategy for $7B of investment cases focused on analytics. He was also the Co-Founder, Chairman, and CEO of a big data company that was acquired by IBM in 2005. Justin is also an active board member of Canada Learning Code, a non-for-profit organization with the mission to provide 10 million Canadians access to meaningful technology education experiences by 2027.
Michael Lynton
Chairman of the Board, Snap Inc. / Former CEO, Sony Entertainment
Michael Lynton served as the CEO of Sony Entertainment from April 2012 until February 2017, overseeing Sony's global entertainment businesses, including Sony Music Entertainment, Sony/ATV Music Publishing and Sony Pictures Entertainment. Michael also served as Chairman and CEO of Sony Pictures Entertainment since January 2004. Prior to joining Sony Pictures, he worked for Time Warner and served as CEO of AOL Europe, President of AOL International and President of Time Warner International.
Michael currently serves on the Board of Snap, Inc. and Ares Management, L.P. He is also a member on the Council on Foreign Relations and the Harvard Board of Overseers and serves on the boards of the Los Angeles County Museum of Art, the USC School of Cinematic Arts and the Rand Corporation. Michael holds a B.A. in History and Literature from Harvard College, where he also received his M.B.A.
Brad Katsuyama
Chief Executive Officer, IEX
Sara Furber
Chief Financial Officer, IEX
Rob Park
Chief Technology Officer, IEX
Ronan Ryan
President, IEX
IEX Group Board Observers
Helen Beck
Executive Vice-President and Head Of Equity Markets, Caisse de dépôt et placement du Québec
Helen Beck was appointed Executive Vice-President and Head of Equity Markets in April 2020. In this role, she oversees the teams responsible for portfolio strategy and investment and portfolio management for Equity Markets. As part of her role, she is the Chairperson of various investment committees. She is also a member of the CDPQ Executive and Investment-Risk Committees.
Helen joined CDPQ in 2014 as Senior Vice-President, Canadian Equity and Index Management, before being appointed Deputy Head of Equity Markets and then Head of Equity Markets. She has over 20 years of experience as an analyst and portfolio manager in the Canadian stock market. She began her career at the Montreal Exchange and spent 15 years with the CN Investment Division, where she managed the Canadian equity and North American equity portfolios, and was a member of the Division's executive committee. Prior to joining CDPQ, Helen was Head of Canadian Equities and a Partner at Jarislowsky Fraser, where she served on the Investment Strategy Committee. She holds a Bachelor of Commerce, Finance from Concordia University, is a CFA charterholder, and holds the Institute of Corporate Directors' ICD.D designation.
Matt Harris
Partner, Bain Capital Ventures
Matt started his investing career at Bain Capital private equity in 1995, having worked previously at Bain & Company, and attended Williams College, where he majored in political economy (with a minor in rugby). In 2000, Matt founded Village Ventures, which he ran for 12 years and where he focused on early stage fintech investing. In 2012, he rejoined Bain Capital Ventures. Matt is based in New York City and focuses on investments in financial technology and services. He sees a huge amount of revenue, profit and market cap shifting from regulated financial institutions to entrepreneur-led insurgents, across payments, lending, capital markets, real estate and insurance.
Matt serves as the chairman of the board of the Williamstown Theatre Festival, a regional theater associated with Williams College. He is a board member at Endeavor, an organization leading the global movement to catalyze long-term economic growth by selecting, mentoring and accelerating the best high-impact entrepreneurs around the world.
Eric Liaw
General Partner, IVP
At IVP, Eric Liaw is focused primarily on later-stage investments in high growth companies across a variety of sectors, including enterprise software, Internet, and mobile. Eric was recognized by GrowthCap as one of the Top 40 Under 40 Growth Investors in 2018, which highlights exceptional private capital investors in the growth segment. Business Insider recognized Eric among the top 23 most respected enterprise technology VCs in 2018. He was also recognized by The New York Times and CB Insights in 2019 as one of the top 100 venture capitalists in the world.
Prior to joining IVP, Eric was with Technology Crossover Ventures (TCV) where he completed minority and control investments in private and public companies across the Internet and software sectors. Eric was actively involved in originating, executing and managing a number of investments, including: Adknowledge, Altiris (SYMC), eHarmony, Fandango (CMCSA), Global Market Insite (WPP), Intelligent Beauty, Netflix (NFLX), TechTarget (TTGT), Tiny Prints (SFLY), Webroot Software, and Zillow (Z). Eric holds a B.A. in Economics with a minor in Computer Science and an M.S. in Management Science and Engineering, both from Stanford University.
Buy-Side Trading Advisory Committee
The IEX Buy-Side Trading Advisory Committee ("TAC" or the "Committee") was established to bring together representatives of a diverse group of buy-side institutional investors and asset owners for the purpose of better informing IEX policy in terms of their impact on these stakeholders, and to evaluate the impact of potential or proposed regulatory changes.
Sell-Side Quality of Markets Committee
The IEX Sell-Side Quality of Markets Committee ("QMC" or the "Committee") provides guidance to IEX on policy, market structure, and product initiatives related to IEX, the national market system, the trading community, and investors.
See our Investors Exchange advisory groups