Executive Team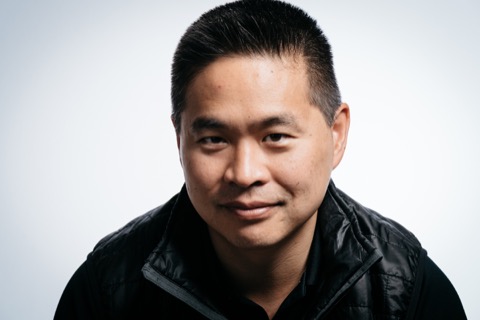 Brad Katsuyama
Chief Executive Officer
As CEO, Brad oversees both the long-term strategic direction of IEX and its day-to-day management. As a former head risk trader and head of electronic trading at RBC Capital Markets, he is hands-on in the development of the products and services that IEX builds for clients.
Brad was one of the co-founders of IEX in 2012 after their team uncovered ways that the existing stock exchanges were selling high speed technology and data to the detriment of long-term investors.  Brad and his team's pursuit of a fairer market has been chronicled in Michael Lewis' book Flash Boys, as well as in outlets ranging from 60 Minutes to the New York Times Magazine and Bloomberg Markets. Brad was honored as part of New York Times Dealbook's inaugural class of Groundbreakers.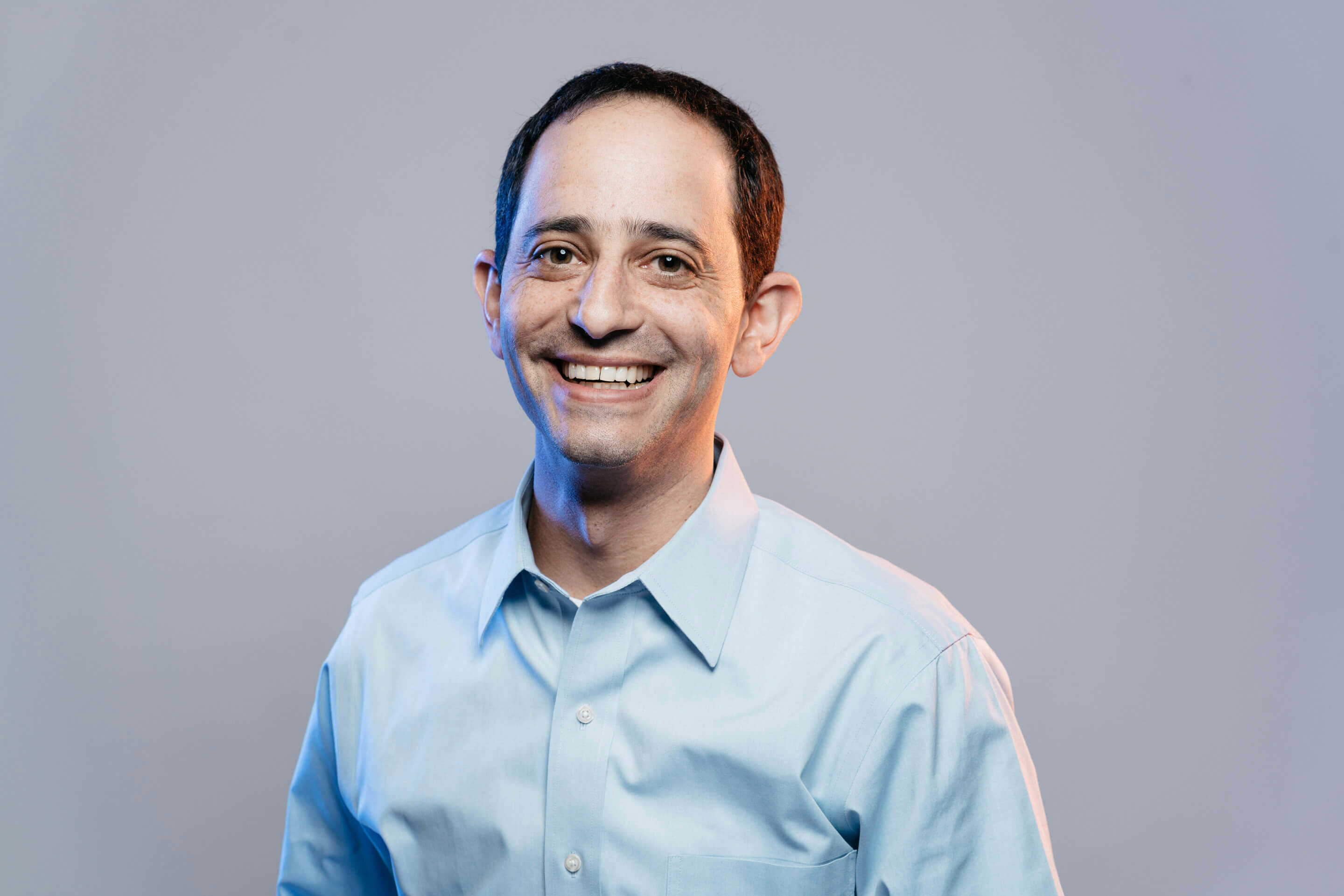 Sara Furber
Chief Financial Officer
Sara leads IEX's finance, accounting, and corporate development efforts, including driving IEX Ventures with an eye toward opportunistically diversifying the business.
Prior to joining IEX, Sara held several senior executive positions at Morgan Stanley, where she was a Managing Director and member of the Management Committee. Previously, Sara was Chief Operating Officer for Global Corporate and Investment Banking at Bank of America Merrill Lynch, after leading Investor Relations for Merrill during the credit crisis and through its merger with Bank of America. Sara started her career in investment banking and has a degree in Mechanical Engineering from Duke University.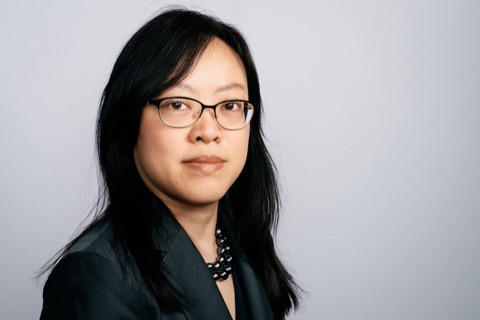 Sophia Lee
General Counsel
Sophia oversees all legal, compliance, securities, corporate governance, and intellectual property matters at IEX. She notably led IEX's heavily-scrutinized SEC application process to become a licensed national stock exchange, which culminated with IEX's approval and launch.
Prior to joining IEX, Sophia was deputy general counsel for Liquidnet, where she liaised with global regulators and set up block trading venues around the world. Previously, she served as associate general counsel at ITG and spent 4 years as a mergers & acquisitions associate at Paul, Weiss. Sophia received her B.S. in Mechanical Engineering from M.I.T. and her J.D. from NYU Law; she is a registered U.S. patent attorney and a CFA charterholder.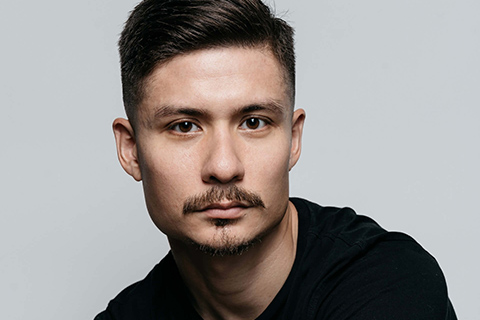 Rob Park
Chief Technology Officer
Rob oversees the full spectrum of the company's technology functions, from development to user experience to quantitative strategy.
Before co-founding IEX, Rob was the Head of Global Algorithmic Trading for RBC Capital Markets, where his team was instrumental in the creation of client-facing algorithms and smart order routing strategies. Prior to working at RBC, Rob co-founded Quantera Financial Corp., a proprietary high frequency trading firm that specialized in statistical and machine learning algorithms.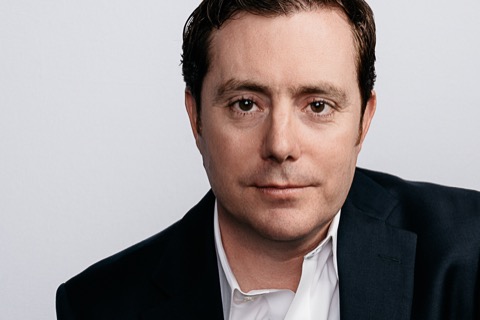 Ronan Ryan
President
Ronan is responsible for strategy and decision-making related to all of IEX's client-facing businesses. As part of that role, he focuses on building and strengthening relationships with external stakeholders, including broker-dealer members, institutional investors, and companies.
Prior to co-founding IEX, Ronan was the Head of Electronic Trading Strategy at RBC Capital Markets, where he used his prior experience in network, hardware, and co-location technology to generate client-facing solutions. Previously, Ronan was the Head of Financial Services Development at Switch and Data and Head of DMA and Co-location solutions at BT Radianz, a leading network solutions provider.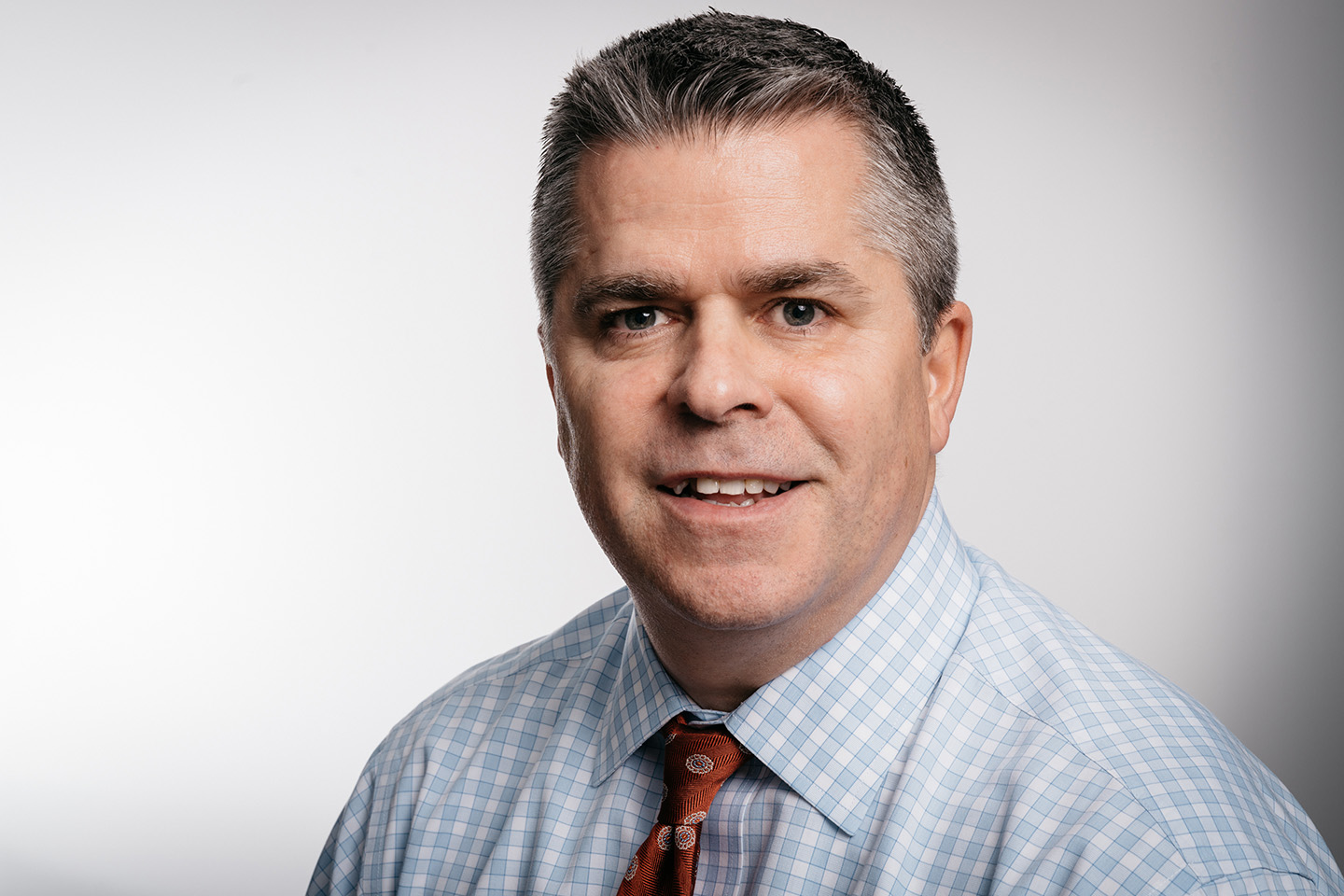 John Schwall
Chief Operating Officer
John oversees the full breadth of IEX's operations, including market operations, market quality, product development, information security, quality assurance, and talent management.
John's experience prior to co-founding IEX was centered around products for front-office trading functions. He was Global Head of Product Management at RBC Capital Markets, and held several related positions at Bank of America Merrill Lynch. Before joining Bank of America, John built experience in financial services at Grant Thornton and the Pershing Division of DLJ. John is Six Sigma certified.
Management Team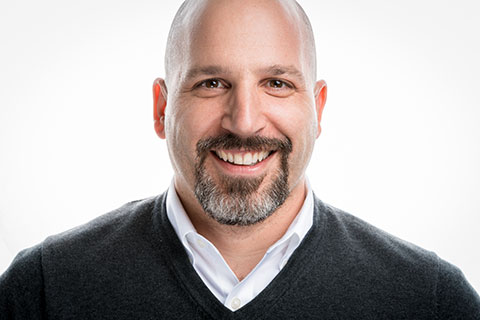 Paul Bauccio
Head of Market Operations
Paul is responsible for working with IEX Members to keep trading on the exchange running smoothly. He oversees the market operations desk at IEX, which monitors activity on IEX, and communicates directly with brokers about any questions they have about their orders and trades. He also works with colleagues across IEX on strategic and operational projects, such as technology upgrades that impact how Members interact with IEX.
Paul joined IEX in 2015 from the New York Stock Exchange, where he held a series of increasingly senior roles, most recently overseeing day-to-day operations of the NYSE Trading Floor and cash equity business as Senior Vice President of Market Operations.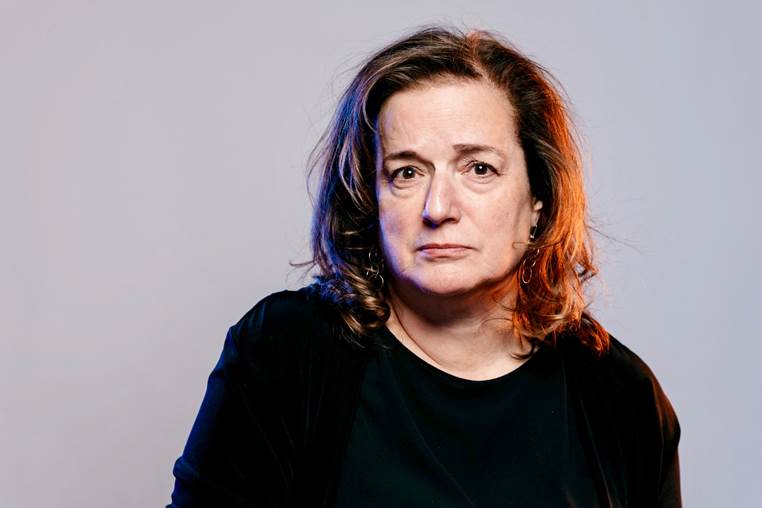 Claudia Crowley
Chief Regulatory Officer
Claudia oversees IEX's regulatory compliance programs related to its self-regulatory organization obligations, leads IEX's SEC rule filing process, and guides IEX on regulatory policy matters. She reports to the Regulatory Oversight Committee of the Investors Exchange Board of Directors.
Prior to joining IEX in 2015, Claudia had extensive experience developing and overseeing complex regulatory programs and managing market structure issues in the exchange space. Previously, Claudia was the CEO of NYSE Regulation and the Chief Regulatory Officer of the New York Stock Exchange and affiliated U.S. exchanges, and more recently provided advisory services to exchanges and financial services firms. She has also served on the CBOE Business Conduct Committee and held a variety of legal and regulatory positions at the American Stock Exchange, including Chief Regulatory Officer.
Daniel Cummings
Head of Corporate Advisory
Daniel oversees IEX's services for publicly-traded companies, including the corporate listings business.
Prior to joining IEX, Daniel was Executive Vice Chairman at Bank of America Merrill Lynch. Over his 20+ years at BofAML and Merrill Lynch, he led over 400 book-run deals and 100 IPOs and held numerous senior roles, including Head of International Wealth and Investment Management and Head of Global Equity Capital Markets. Daniel holds a M.B.A. from The Wharton School and a B.A. from Cornell University.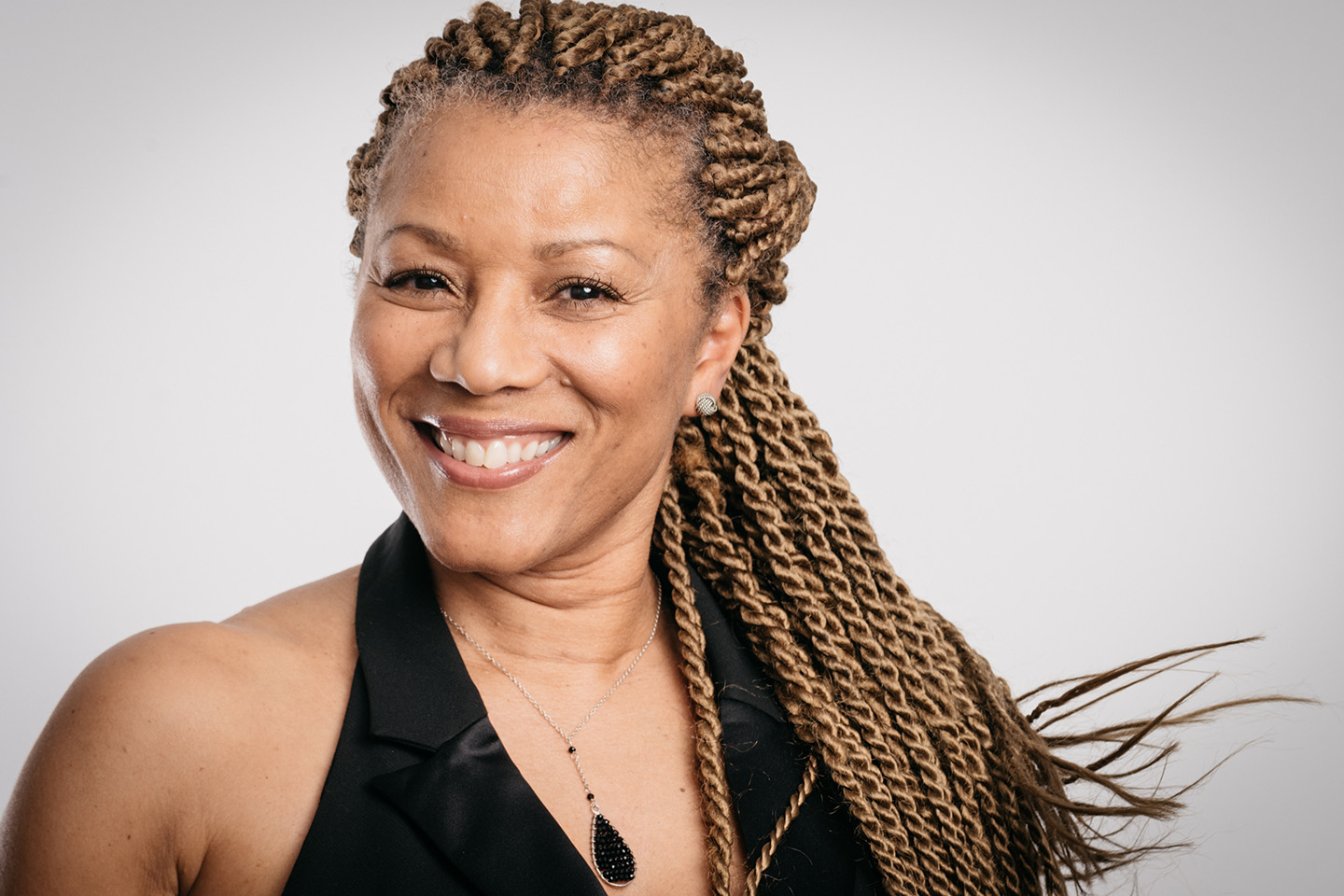 Adrian Facini
Head of Product
Adrian leads product management and design at IEX, bringing the ideas that underpin IEX's mission to life in the form of a simple, fair, and transparent exchange. During the launch of IEX as a national stock exchange, Adrian led design and implementation of the platform, and continues to shape the development and marketing of new innovations.
Adrian took on his current role in early 2016 after working at IEX in a product and program management capacity since 2013. Prior to IEX, Adrian was responsible for the transformation of equity trading technology at Bank of America during the Merrill Lynch acquisition, among other technology and project management roles at Bank of America and Citigroup.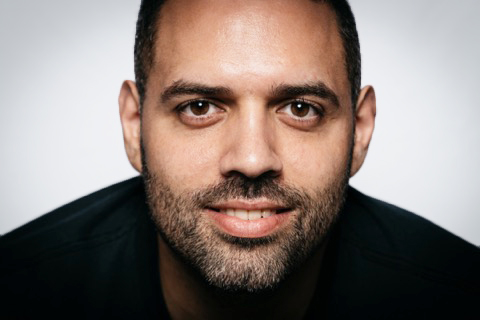 Ramon Gonzalez
Head of System Reliability Engineering
Ramon oversees the team managing the day-to-day operation of IEX's trading system and the infrastructure behind it, a leadership role he took on after five years at the company. As an early IEX employee, Ramon has touched nearly every aspect of the exchange's technology, from racking servers to building the trading system itself.
Prior to joining IEX, Ramon was a system reliability engineer at Nasdaq. He holds a B.S. from the New Jersey Institute of Technology in Information Technology.
Boris Ilyevsky
Head of Market Development
Boris is responsible for evaluating new opportunities where IEX's technology and philosophy could contribute to the development of fairer markets for investors and brokers.
Before joining IEX, Boris spent 17 years at ISE, where he held roles spanning technology, operations and business development, most recently as Managing Director and head of the options business. Over the course of his tenure at ISE, he oversaw the launch and development of two new market centers and models to compete across the equity derivatives space and the launch and growth of ISE's ETF Ventures business. Boris serves on the Board of Nodal Exchange Holdings, LLC.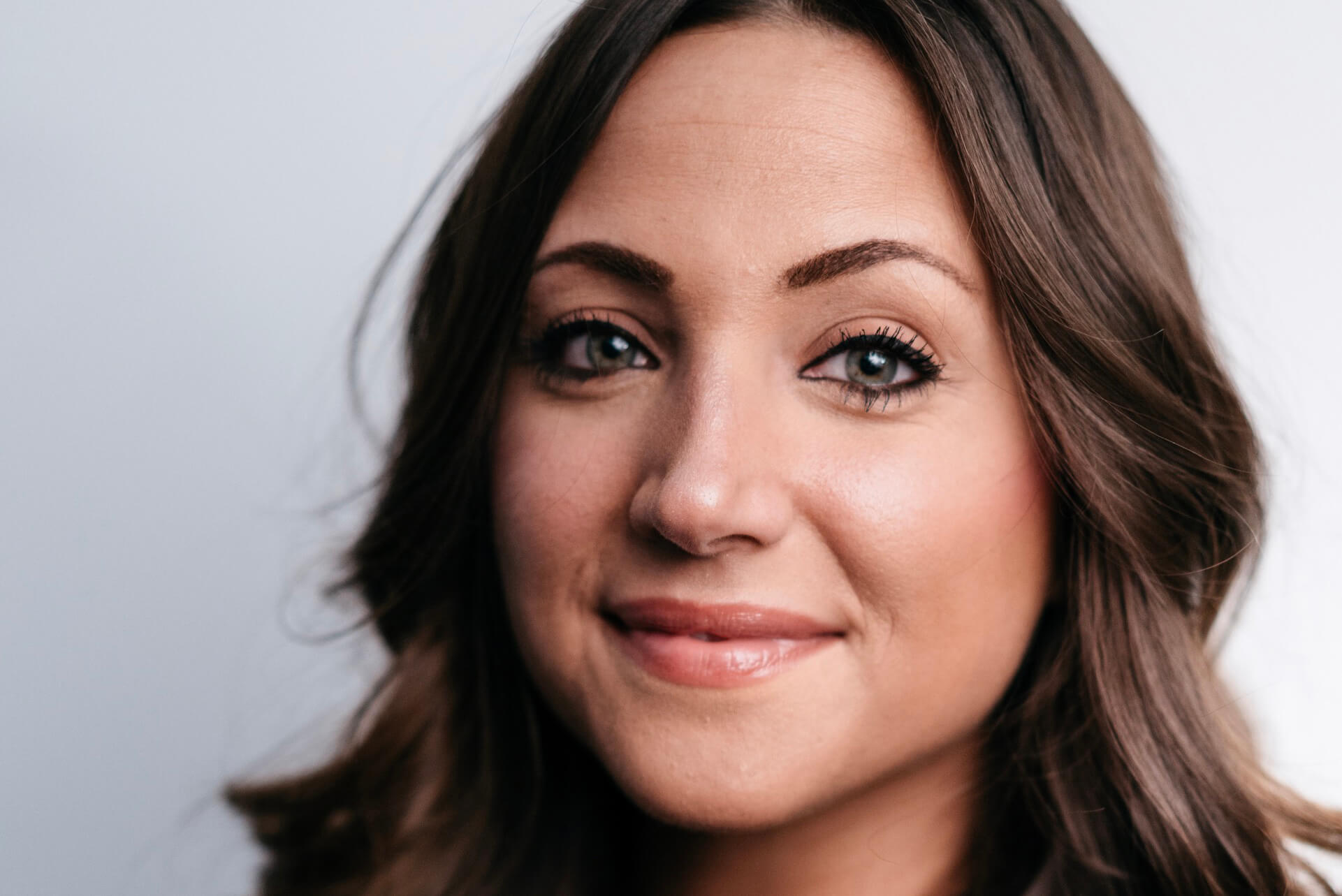 Joe Kondel
Head of Technology Operations
Joe leads the team at IEX that designs, builds, and operates the complex infrastructure behind IEX's trading technology, ensuring that it runs smoothly and reliably each day. He took on his current management position in 2017 after serving as a system reliability engineer for over three years and then taking on leadership of the SRE team.
Previously, Joe managed the team responsible for the data infrastructure behind HBO GO during a critical period of growth. Over the course of his career, Joe has contributed to enterprise-level solutions across sectors, including at Nasdaq and NASA.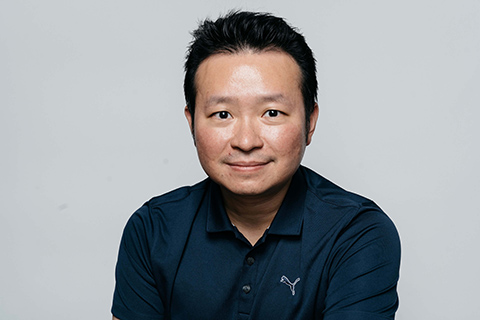 Laurence Latimer
Head of Ventures
Laurence leads IEX Ventures, where he sources, structures and manages new partnerships and initiatives with other innovators committed to solving challenging problems with technology solutions.
Prior to IEX, Laurence founded LGL Growth Consulting International to help clients identify, build, and scale new business initiatives. After starting his post-graduate career as a consultant at McKinsey & Company, he held senior product, operations, and business roles at SunGard and several venture-backed and bootstrapped startups. Laurence has led growth initiatives and new market entry in the U.S., Asia, Latin America, and Sub-Saharan Africa.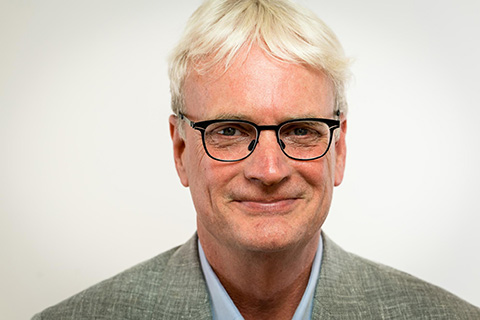 John Ramsay
Chief Market Policy Officer
John is responsible for developing and communicating IEX's positions on market policy issues, and engaging with governmental and regulatory authorities and certain IEX stakeholders on those issues. He also acts as IEX's representative on governing committees with responsibility for various aspects of the national market system, including the securities information processors, the consolidated audit trail, and the Limit Up/Limit Down Plan.
John joined IEX in 2014 from the SEC, where he led the Division of Trading and Markets, the group responsible for regulating broker-dealers and self-regulatory organizations. Previously, he led SEC efforts to implement significant elements of the Dodd-Frank Act. Before the SEC, he held senior positions at the Commodity Futures Trading Commission, the National Association of Securities Dealers (now FINRA), the law firm of Morgan Lewis & Bockius, and Citigroup Global Markets.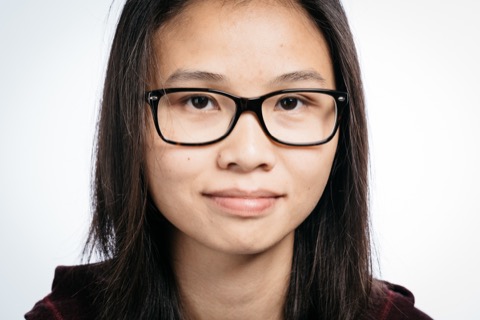 Brannon Skillern
Head of Talent Management
Brannon leads hiring and employee engagement at IEX, with a focus on preserving and strengthening the IEX's values-driven culture as the company scales.
Brannon joined IEX from the technology startup world, where she has experience both in people operations and project management. At Aviary, she managed programs and processes ranging from product development to hiring through a high-growth period and acquisition by Adobe. Before that, she was the seventh employee at healthcare disruptor ZocDoc, where she managed project implementations and client relationships with major healthcare organizations.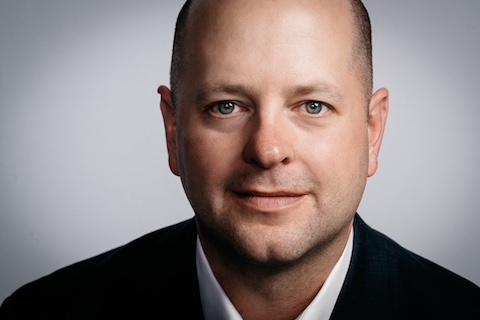 Eric Stockland
Chief Strategy Officer
Eric guides IEX product strategy, oversees relationships with sellside and buyside constituencies and represents IEX in industry and regulatory policy discussions.
An execution quality and electronic trading expert, Eric joined IEX in 2016 from KCG, where he advised clients on how to manage their orders to minimize market impact and execution costs. He joined KCG's predecessor company, GETCO, in 2007 as a quantitative trader building valuation models and exchange execution logic for equities and futures. Eric began his career at Archipelago in 2001 (now NYSE ARCA), testing trading and routing algorithms.
Investors Exchange Board
Brad Katsuyama
IEX Group, Inc. – Co-Founder and CEO
Investors Exchange – Chairman and CEO
Jeff Charney
Progressive - Chief Marketing Officer
Jeff Charney joined Progressive as Chief Marketing Officer in 2010 and drives the strategic, integrated marketing efforts for the $20 billion company. His range of responsibilities includes: marketing strategy, national advertising, internal/external communications, broad market insights, new/social media content initiatives, and retention marketing and consumer insights/research. In addition to driving the company's external advertising, marketing and PR Agency roster, he also leads the company's award-winning internal creative agency—96 Octane. His team also provides marketing field support and drives the communications efforts for Progressive's 35,000-agent sales force.
Previously, he was with insurance company, Aflac, where he was Senior Vice President and Chief Marketing Officer. He previously held CMO posts at multimedia retailer QVC and Homestore.com (now Move.com) and was President of Fringe Ventures, an experiential digital/marketing and consulting company he founded.
Since joining Progressive, he has been named "Brand Genius: Marketer of the Year" by Adweek, was honored as one of the nation's "Top 100 Creative People in Business" by Fast Company and was named to the "Creativity 50" by Advertising Age.
Jeff holds a bachelor's degree in journalism with a focus on advertising and public relations from the University of South Carolina and a master's degree in journalism from The Ohio State University.
William H. Donaldson
Donaldson Enterprises – Chairman and CEO
27th Chair of the Securities and Exchange Commission
William H. Donaldson is the Chairman and CEO of Donaldson Enterprises. He served as Chairman of the U.S. Securities and Exchange Commission during 2003-2005. He previously served as Chairman and CEO of the investment banking firm Donaldson, Lufkin & Jenrette and Alliance Capital, both of which he co-founded; Chairman and CEO of the New York Stock Exchange; and Chairman, President and CEO of Aetna. William co-founded the Yale University School of Management and served as its first dean and tenured professor. His government service spans five Presidential administrations, and includes service as U.S. Under Secretary of State and as a first lieutenant in the U.S. Marine Corps (Far Eastern Theatre, Japan-Korea).
Brian T. Levine
Goldman Sachs - Partner and Co-Head Global Equities Trading and Execution Services
Brian is co-head of Global Equities Trading and Execution Services. He also has responsibility for Cross-Asset ETF products. Brian serves on the Firmwide Risk Committee, Firmwide Technology Risk Committee, Securities Division Executive Committee, and is co-Chair of the Best Execution Committee.
Brian joined Goldman Sachs in Shares Trading in 1994 and was responsible for the Technology sector and IPOs. He became head of the US Program Trading desk in 2005 and co-head of US One Delta Trading in 2007. In 2010, Brian relocated to London as co-head of Global One Delta Trading, and in 2014 returned to the US in his current role. Brian was named managing director in 2002 and partner in 2006.
Brian serves on the boards of the University of Florida Investment Corporation (UFICO) and the New York City Board of Directors of Success Academy Charter Schools. He is also a minority investor in the NHL's Vegas Golden Knights hockey club.
Brian earned a B.S.B.A. from the University of Florida in 1992 and an M.B.A. in Finance from Emory University in 1994.
Jonathan Mariner
TaxDay - Founder and President
Former Executive VP and CFO, Major League Baseball
Jonathan Mariner is a private investor, entrepreneur, and independent board member with more than two decades of experience working in major league sports. He's currently the founder and president of TaxDay, LLC, a private software firm that helps users track their multi-state travel for tax purposes.
Jonathan retired from Major League Baseball, Office of the Commissioner in 2016, having previously served as Executive VP and CFO, as well as Chief Investment Officer. His career in professional sports started in 1992, with a nine-year stint as executive vice president and CFO of the Florida Marlins Baseball Club. Jonathan concurrently served as vice president and CFO of the Florida Panthers Hockey Club for the team's initial startup and inaugural seasons, and as vice president and CFO for Pro Player Stadium.
Jonathan currently serves on the Board of Directors of Ultimate Software as the Chair of the Audit Committee and a member of the Compensation Committee. Jonathan also serves on the Boards of Directors of the following private companies: McGraw Hill Education (Audit Committee, Chair), Little League International (Audit Committee, Chair; Investment Committee, Co-chair), and Global Sports Commerce PTE, LTD.
Jonathan graduated from the University of Virginia with a B.A. in accounting and received his M.B.A. from Harvard Business School.
Wade I. Massad
Cleveland Capital Management L.L.C. - Co-Founder and Co-Managing Member
Wade Massad is the Co-Founder and Co-Managing Member of Cleveland Capital Management L.L.C., a registered investment advisor and General Partner of Cleveland Capital L.P., a private investment fund focused on micro-cap public and private equity securities. Previously, Wade was an investment banker with Keybanc Capital Markets and RBC Capital Markets where he was the head of U.S equity institutional sales from 1997 to 1998 and the head of U.S Capital Markets business from 1999 to 2003. He also served on the firm's executive committee at RBC. Wade has served on multiple public and private company boards and currently serves as a special advisor to the board of Matador Resources.
Wade received a Bachelor of Arts in business management from Baldwin-Wallace College in 1989 and currently serves on its Board of Trustees.
Joseph Scafidi
Brandes Investment Partners, L.P. – Director of Trading and Member of Board of Directors
Joseph Scafidi serves as the Director of Trading at Brandes Investment Partners, L.P., an independently owned investment adviser managing a variety of active investment strategies applying a value-investing philosophy. At Brandes, Joseph is responsible for the management and oversight of the global trading desk and the trading strategy for implementing investment decisions. He is a Limited Partner for Brandes Worldwide Holdings, L.P. and a member of the executive team responsible for the firm's strategic planning.
Joseph has worked on Wall Street since 1986 and was a senior position trader for 13 years. Prior to Brandes, he led Morgan Stanley's International Trading desk in New York. Prior to that, he served as Co-Head of U S Equity Trading at Bank of America Securities from 2003-2006 where he was also responsible for the financials, utilities and energy sectors. He joined Bank of America from Lehman Brothers, where he headed telecom trading and was also the New York Head of U.K. and European trading.
Joseph has extensive product knowledge in both foreign and domestic equity markets as well as 12 years of experience managing trading professionals and building positive relationships with institutional clients. He has been an active voice in supporting in U.S. market structure reform, with periodic meetings in Washington, DC, with senior officials at the SEC, FINRA, US Treasury and the House of Representatives.
Helen S. Scott
New York University School of Law – Professor of Law and Co-Director, Jacobson Leadership Program in Law and Business
Helen S. Scott is Professor of Law and the founder and Co-Director of the Mitchell Jacobson Leadership Program in Law and Business at the New York University School of Law. In that capacity, she has participated in the development of innovative Law and Business courses, including Investing in Microfinance, Law and Business of Corporate Governance, and Professional Responsibility in Law and Business. The Program also coordinates programming with the Stern School of Business, including the J.D./M.B.A. Program. Professor Scott oversees the competitive Leadership Scholars program, and runs the capstone seminar for the Program, Law and Business Projects. She has been a member of the NYU School of Law faculty since 1982 and teaches a wide variety of business law courses, including the basic Contracts and Corporations courses.
From 1999-2004, Professor Scott co-chaired the Listing and Hearing Review Council of the NASDAQ Stock Market, Inc., an independent advisory committee to the Board of Directors, with primary responsibility for formulating and recommending corporate governance and quantitative listing standards for that market. Professor Scott speaks regularly on corporate governance topics. In 1997, Professor Scott received the Legal Advocate of the Year award from the U.S. Small Business Administration in recognition of her participation in the development of the Angel Capital Electronic Network (ACE-Net) project to increase financing available to early-stage entrepreneurial enterprises. Before joining the law faculty, Professor Scott practiced law in Washington D.C. and New York.
Jeffrey Sonnenfeld
Yale School of Management - Senior Associate Dean for Leadership Programs and Lester Crown Professor in the Practice of Management
Jeffrey Sonnenfeld served as full tenured professor at Emory's Goizueta Business School for a decade and a professor at the Harvard Business School for a decade, and is currently the senior associate dean of leadership programs as well as the Lester Crown Professor in the Practice of Management for the Yale School of Management, as well as founder and president of the Chief Executive Leadership Institute, a nonprofit educational and research institute focused on CEO leadership and corporate governance.
Professor Sonnenfeld's related research has been published in 100 scholarly articles which appeared in the leading academic journals in management such as Administrative Sciences Quarterly, the Academy of Management Journal, the Academy of Management Review, the Journal of Organizational Behavior, Social Forces, Human Relations, and Human Resource Management. He has also authored eight books, including The Hero's Farewell, an award-winning study of CEO succession, and another best seller, Firing Back, a study on leadership resilience in the face of adversity.
At the same time, his work is regularly cited by the general media in such outlets as: BusinessWeek, Fortune, Forbes, The Wall Street Journal, The New York Times, Newsweek, Time, The Economist, the Financial Times, The Washington Post, CBS (60 Minutes), NBC (The Today Show), ABC (Nightline, Good Morning America), CNN, and Fox News, as well as PBS, where he is a regular commentator, and CNBC, where he is a regular commentator. BusinessWeek listed Sonnenfeld as one of the world's 10 most influential business school professors and Directorship magazine has listed him among the 100 most influential figures in corporate governance. He is the first academician to have rung the opening bells of both the New York Stock Exchange and the Nasdaq Stock Exchange.
Jatin Suryawanshi
Jefferies LLC - Managing Director and Head of Global Quantitative Strategy
Jatin Suryawanshi is the Head of Global Quantitative Strategy at Jefferies. He has been with Jefferies in this capacity since 2009 and is responsible for the Global Algorithmic Trading product. During this time, Jatin has been at the forefront of market structure developments and has leveraged his expertise to build dynamic institutional trading algorithms for Jefferies' clients. He has also published multiple white papers reflecting his research on the topic.
His prior experience in the field of Electronic Trading includes being the Head Strategist of the Goldman Sachs Algorithmic Trading (GSAT) team of which he was a member of from the year 2000 to 2006 and also the Head of Algorithmic Trading, North Americas at UBS from 2006 to 2009. Jatin has also held the position of FX trader at BNP Paribas for a period of five years from 1994 to 1999. Jatin holds an M.B.A. (Finance) from the Indian Institute of Management and an M.S. (Financial Markets and Trading) from the Illinois Institute of Technology, Chicago.
Lead Director
Joseph Scafidi is the Lead Director among the Board's Independent Directors.
The Lead Director may be contacted at:
Email: Joe.Scafidi@brandes.com
Tel: 858-523-3496
IEX Group Board
These are the members of the Board of Directors of IEX Group, Inc., the parent company of the Investors Exchange.
See our IEX Group Board members
Buy-Side Trading Advisory Committee
The IEX Buy-Side Trading Advisory Committee ("TAC" or the "Committee") was established to bring together representatives of a diverse group of buy-side institutional investors and asset owners for the purpose of better informing IEX policy in terms of their impact on these stakeholders, and to evaluate the impact of potential or proposed regulatory changes.
See our Buy-Side TAC members
Sell-Side Quality of Markets Committee
The IEX Sell-Side Quality of Markets Committee ("QMC" or the "Committee") provides guidance to IEX on policy, market structure, and product initiatives related to IEX, the national market system, the trading community, and investors.
See our Sell-Side QMC members