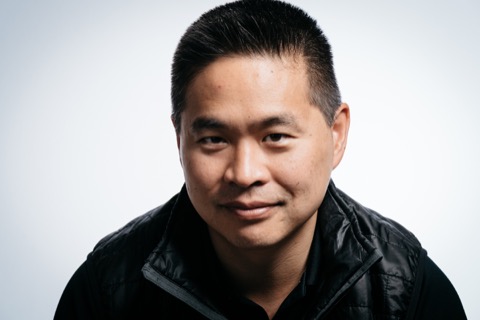 Brad Katsuyama
Chief Executive Officer
As CEO, Brad oversees both the long-term strategic direction of IEX and its day-to-day management. As a former head risk trader and head of electronic trading at RBC Capital Markets, he is hands-on in the development of the products and services that IEX builds for clients.
Brad was one of the co-founders of IEX in 2012 after their team uncovered ways that the existing stock exchanges were selling high speed technology and data to the detriment of long-term investors.  Brad and his team's pursuit of a fairer market has been chronicled in Michael Lewis' book Flash Boys, as well as in outlets ranging from 60 Minutes to the New York Times Magazine and Bloomberg Markets. Brad was honored as part of New York Times Dealbook's inaugural class of Groundbreakers.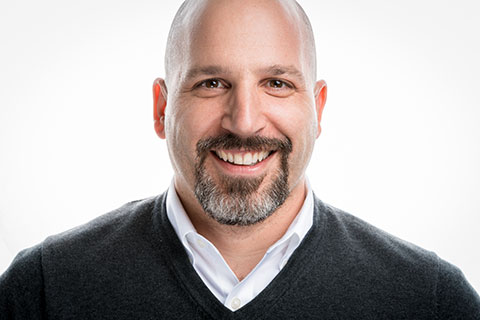 Paul Bauccio
Head of Listings
Paul leads IEX's listings team. Before assuming his current role, he served as Head of Market Operations, working with brokers and internal technology teams to launch and support IEX's innovative exchange platform.
Driven to promote fair access and transparency in the equity markets, he joined IEX in 2015 after 15 years at the New York Stock Exchange where he was Senior Vice President of Market Operations. Paul was responsible for overseeing day-to-day operations of the NYSE Trading Floor and cash equity business. During his time at the NYSE he successfully orchestrated the operational planning and execution of some of the largest IPOs and corporate actions in U.S. capital markets history.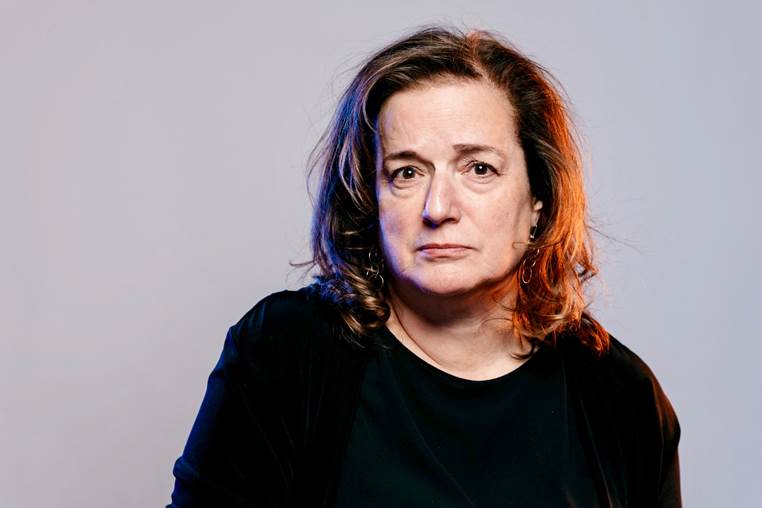 Claudia Crowley
Chief Regulatory Officer
Claudia oversees IEX's regulatory compliance programs related to its self-regulatory organization obligations, leads IEX's SEC rule filing process, and guides IEX on regulatory policy matters. She reports to the Regulatory Oversight Committee of the Investors Exchange Board of Directors.
Prior to joining IEX in 2015, Claudia had extensive experience developing and overseeing complex regulatory programs and managing market structure issues in the exchange space. Previously, Claudia was the CEO of NYSE Regulation and the Chief Regulatory Officer of the New York Stock Exchange and affiliated U.S. exchanges, and more recently provided advisory services to exchanges and financial services firms. She has also served on the CBOE Business Conduct Committee and held a variety of legal and regulatory positions at the American Stock Exchange, including Chief Regulatory Officer.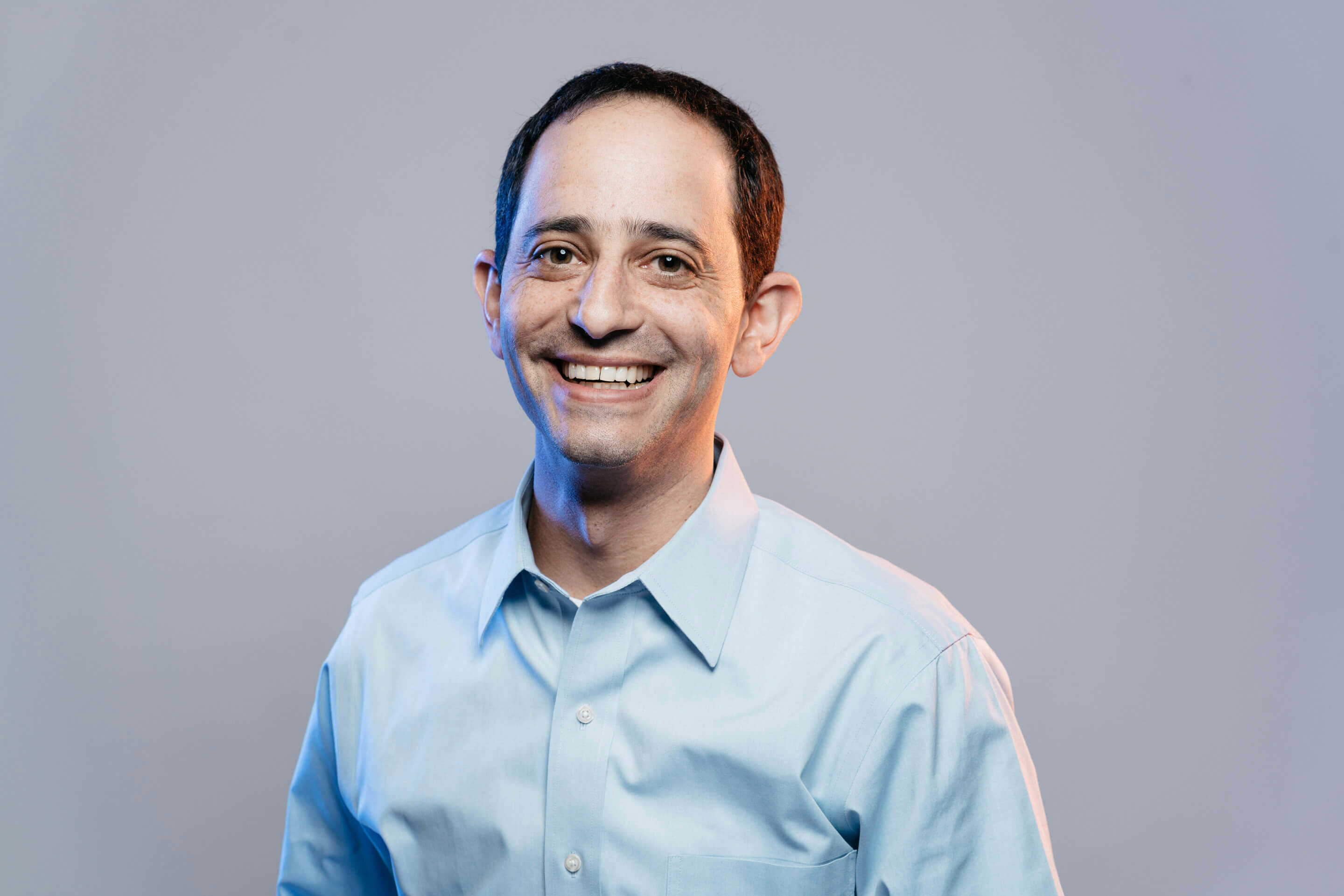 Sara Furber
Chief Financial Officer
Sara leads IEX's finance, accounting, and corporate development efforts, including driving IEX Ventures with an eye toward opportunistically diversifying the business.
Prior to joining IEX, Sara held several senior executive positions at Morgan Stanley, where she was a Managing Director and member of the Management Committee. Previously, Sara was Chief Operating Officer for Global Corporate and Investment Banking at Bank of America Merrill Lynch, after leading Investor Relations for Merrill during the credit crisis and through its merger with Bank of America. Sara started her career in investment banking and has a degree in Mechanical Engineering from Duke University.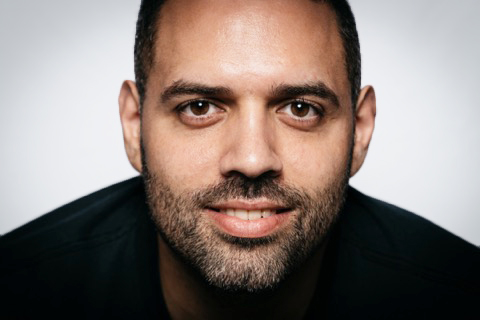 Ramon Gonzalez
Head of System Reliability Engineering
Ramon oversees the team managing the day-to-day operation of IEX's trading system and the infrastructure behind it, a leadership role he took on after five years at the company. As an early IEX employee, Ramon has touched nearly every aspect of the exchange's technology, from racking servers to building the trading system itself.
Prior to joining IEX, Ramon was a system reliability engineer at Nasdaq. He holds a B.S. from the New Jersey Institute of Technology in Information Technology.
Anna Griffin
Chief Marketing Officer
As CMO, Anna is responsible for evolving the company's position and reputation in the market and oversees all facets of marketing including corporate brand management, product marketing, communications, thought leadership, strategic advertising and promotion, events, and sales enablement.
Anna is an experienced leader who has served a diverse profile of companies from globally recognized technology leaders to high growth, Silicon Valley innovators. With experience BtoBtoC, she's developed challenger brand strategies and campaigns for visionary companies such as Apple, Sony, Saturn, Land's End, Juniper Networks, and CA Technologies. Prior to joining IEX, she held positions on both sides of the marketing fence, leading global teams on the corporate marketing side as well as holding executive-level brand management positions at advertising agencies in San Francisco and Raleigh.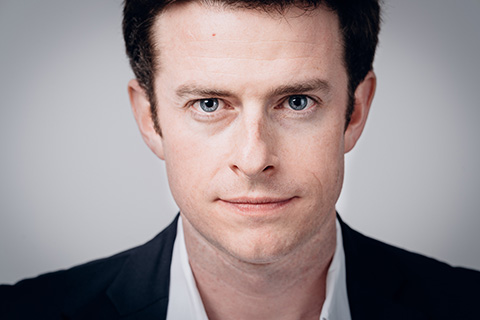 Joe Hipps
Joe is establishing IEX Group's new independent analytics business, which is dedicated to helping institutional investors and brokers navigate the complicated market landscape and unlock the full value and potential of Big Data.
Joe joined IEX in late 2018 from Trade Informatics, a provider of trading data analysis and systematic trading solutions, where he was a member of the executive team and Head of Client Service and Support. Joe holds an M.B.A. in Analytic Finance from the University of Chicago Booth School of Business and a B.A. from Wake Forest University.
Boris Ilyevsky
Head of Market and Business Development
Boris is responsible for leading the exchange's business development and relationship management team, as well as evaluating new opportunities where IEX's technology and philosophy could contribute to the development of fairer markets for investors and brokers.
Before joining IEX, Boris spent 17 years at ISE, where he held roles spanning technology, operations and business development, most recently as Managing Director and head of the options business. Over the course of his tenure at ISE, he oversaw the launch and development of two new market centers and models to compete across the equity derivatives space and the launch and growth of ISE's ETF Ventures business. Boris serves on the Board of Nodal Exchange Holdings, LLC.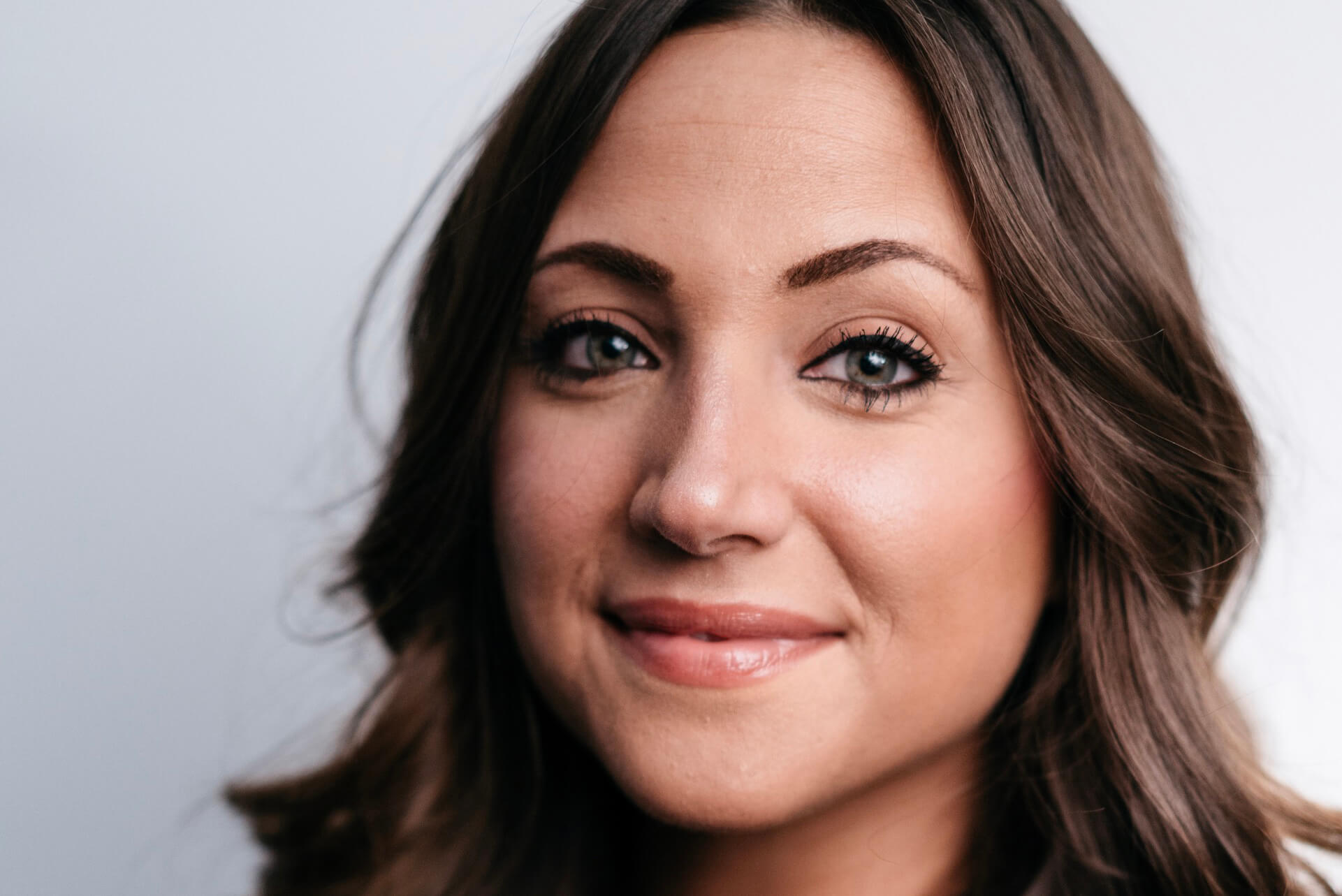 Joe Kondel
Head of Technology Operations
Joe leads the team at IEX that designs, builds, and operates the complex infrastructure behind IEX's trading technology, ensuring that it runs smoothly and reliably each day. He took on his current management position in 2017 after serving as a system reliability engineer for over three years and then taking on leadership of the SRE team.
Previously, Joe managed the team responsible for the data infrastructure behind HBO GO during a critical period of growth. Over the course of his career, Joe has contributed to enterprise-level solutions across sectors, including at Nasdaq and NASA.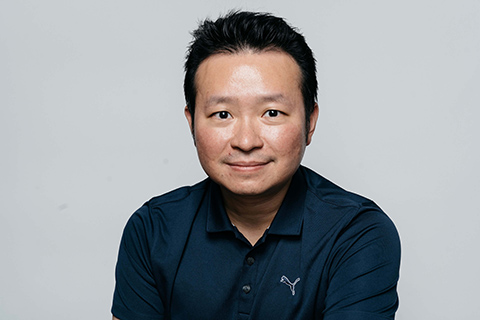 Laurence Latimer
Head of Ventures
Laurence leads IEX Ventures, where he sources, structures and manages new partnerships and initiatives with other innovators committed to solving challenging problems with technology solutions.
Prior to IEX, Laurence founded LGL Growth Consulting International to help clients identify, build, and scale new business initiatives. After starting his post-graduate career as a consultant at McKinsey & Company, he held senior product, operations, and business roles at SunGard and several venture-backed and bootstrapped startups. Laurence has led growth initiatives and new market entry in the U.S., Asia, Latin America, and Sub-Saharan Africa.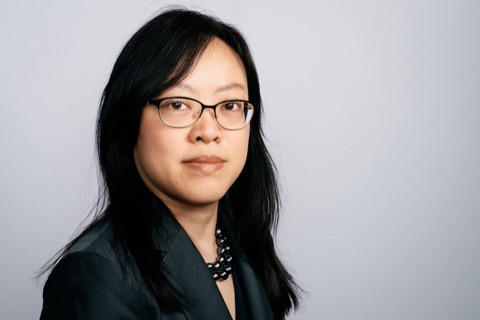 Sophia Lee
General Counsel
Sophia oversees all legal, compliance, securities, corporate governance, and intellectual property matters at IEX. She notably led IEX's heavily-scrutinized SEC application process to become a licensed national stock exchange, which culminated with IEX's approval and launch.
Prior to joining IEX, Sophia was deputy general counsel for Liquidnet, where she liaised with global regulators and set up block trading venues around the world. Previously, she served as associate general counsel at ITG and spent 4 years as a mergers & acquisitions associate at Paul, Weiss. Sophia received her B.S. in Mechanical Engineering from M.I.T. and her J.D. from NYU Law; she is a registered U.S. patent attorney and a CFA charterholder.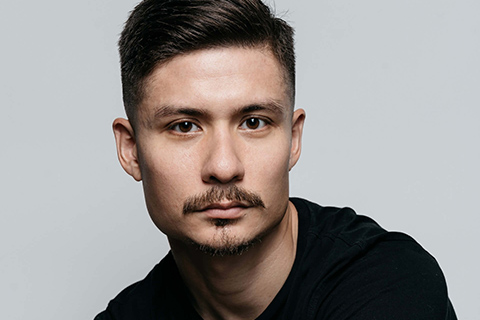 Rob Park
Chief Technology Officer
Rob oversees the full spectrum of the company's technology functions, from development to user experience to quantitative strategy.
Before co-founding IEX, Rob was the Head of Global Algorithmic Trading for RBC Capital Markets, where his team was instrumental in the creation of client-facing algorithms and smart order routing strategies. Prior to working at RBC, Rob co-founded Quantera Financial Corp., a proprietary high frequency trading firm that specialized in statistical and machine learning algorithms.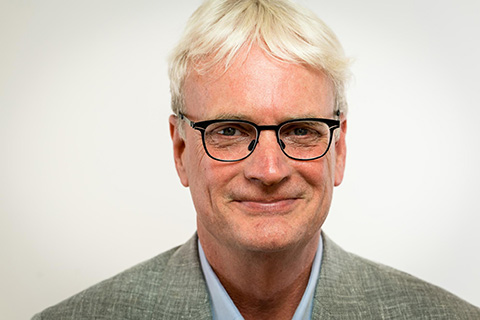 John Ramsay
Chief Market Policy Officer
John is responsible for developing and communicating IEX's positions on market policy issues, and engaging with governmental and regulatory authorities and certain IEX stakeholders on those issues. He also acts as IEX's representative on governing committees with responsibility for various aspects of the national market system, including the securities information processors, the consolidated audit trail, and the Limit Up/Limit Down Plan.
John joined IEX in 2014 from the SEC, where he led the Division of Trading and Markets, the group responsible for regulating broker-dealers and self-regulatory organizations. Previously, he led SEC efforts to implement significant elements of the Dodd-Frank Act. Before the SEC, he held senior positions at the Commodity Futures Trading Commission, the National Association of Securities Dealers (now FINRA), the law firm of Morgan Lewis & Bockius, and Citigroup Global Markets.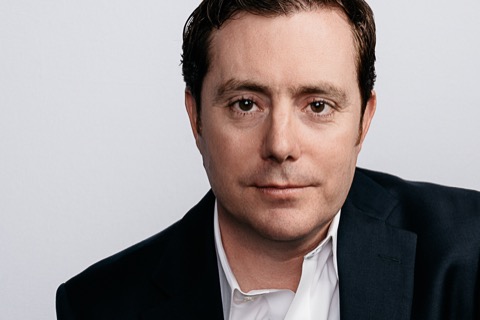 Ronan Ryan
President
Ronan is responsible for strategy and decision-making related to all of IEX's client-facing businesses. As part of that role, he focuses on building and strengthening relationships with external stakeholders, including broker-dealer members, institutional investors, and companies.
Prior to co-founding IEX, Ronan was the Head of Electronic Trading Strategy at RBC Capital Markets, where he used his prior experience in network, hardware, and co-location technology to generate client-facing solutions. Previously, Ronan was the Head of Financial Services Development at Switch and Data and Head of DMA and Co-location solutions at BT Radianz, a leading network solutions provider.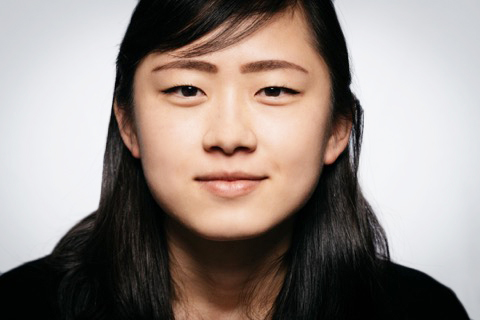 Prerak Sanghvi
Head of Ventures Technology
Prerak is responsible for the technology powering a diverse set of non-exchange ventures at IEX Group. An early employee of the company, he started his current role after five years on the core technology team, where he helped design and implement nearly every product launched by IEX, including the ATS, the national stock exchange, and the listings business.
Before joining IEX, Prerak was the Head of Electronic Trading Technology at RBC Capital Markets, where he oversaw the development of rapidly evolving algorithmic trading and smart order router platforms. Over his career, Prerak has led the build-out of multiple trading and risk management platforms serving a range of businesses including program trading, ETF market-making, and electronic trading.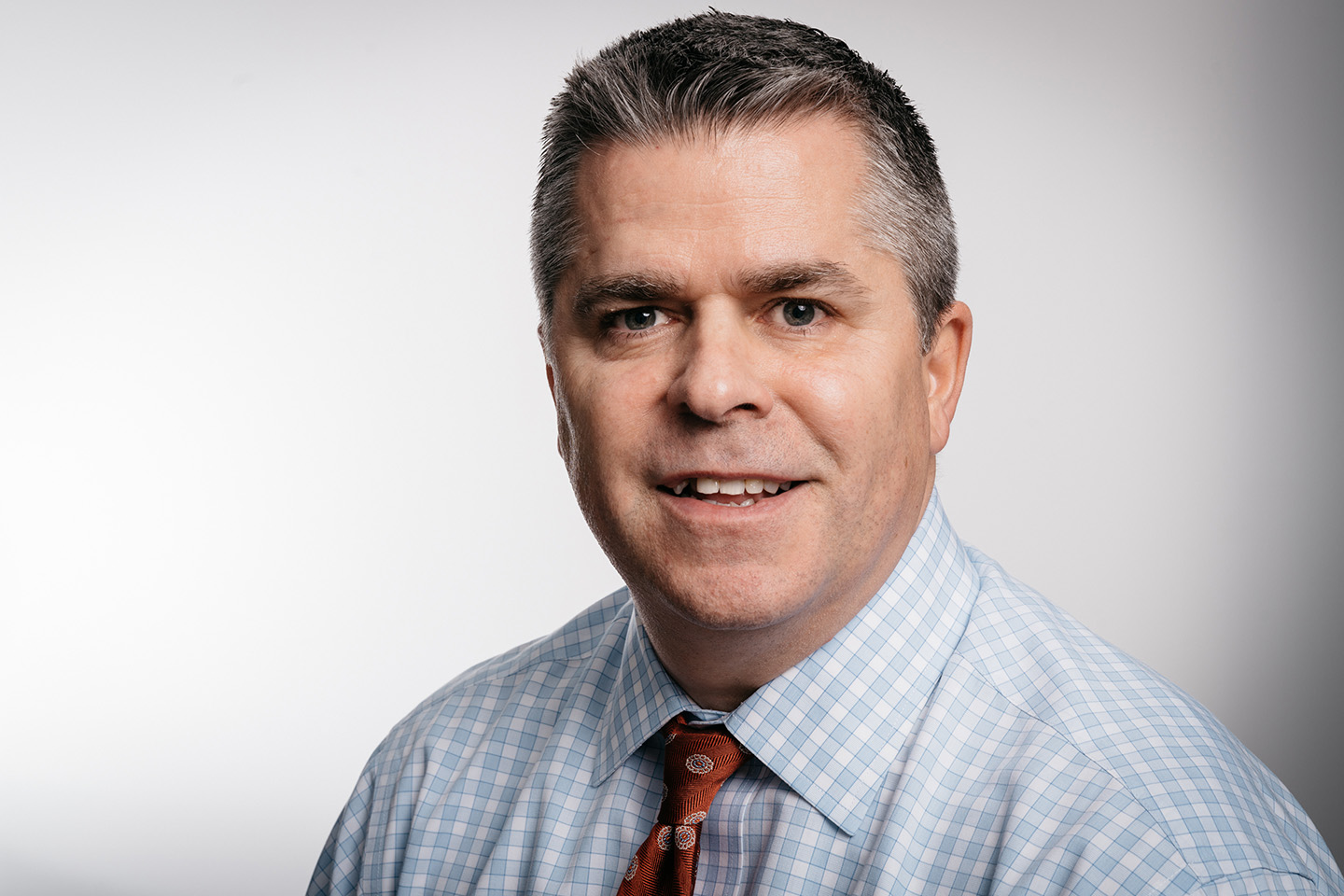 John Schwall
Chief Operating Officer
John oversees the full breadth of IEX's operations, including market operations, market quality, product development, information security, quality assurance, and talent management.
John's experience prior to co-founding IEX was centered around products for front-office trading functions. He was Global Head of Product Management at RBC Capital Markets, and held several related positions at Bank of America Merrill Lynch. Before joining Bank of America, John built experience in financial services at Grant Thornton and the Pershing Division of DLJ. John is Six Sigma certified.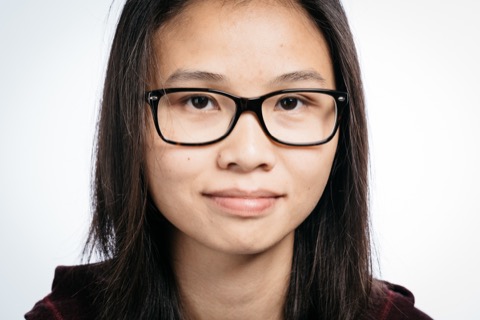 Brannon Skillern
Head of Talent Management
Brannon leads hiring and employee engagement at IEX, with a focus on preserving and strengthening the IEX's values-driven culture as the company scales.
Brannon joined IEX from the technology startup world, where she has experience both in people operations and project management. At Aviary, she managed programs and processes ranging from product development to hiring through a high-growth period and acquisition by Adobe. Before that, she was the seventh employee at healthcare disruptor ZocDoc, where she managed project implementations and client relationships with major healthcare organizations.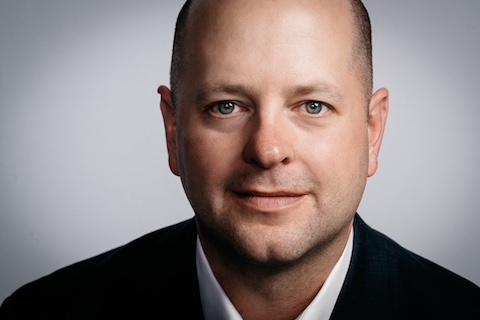 Eric Stockland
Chief Strategy Officer
Eric oversees quantitative research and relationships with key client constituencies, guides product strategy, and represents IEX in industry and regulatory policy discussions.
An execution quality and electronic trading expert, Eric joined IEX in 2016 from KCG, where he advised clients on how to manage their orders to minimize market impact and execution costs. He joined KCG's predecessor company, GETCO, in 2007 as a quantitative trader building valuation models and exchange execution logic for equities and futures. Eric began his career at Archipelago in 2001 (now NYSE ARCA), testing trading and routing algorithms.
IEX Group Board
Lloyd H. Feller
Counsel Morgan, Lewis & Bockius LLP / Former SEC Associate Director
Lloyd Feller is a Counsel at Morgan, Lewis & Bockius LLP, where he focuses on all aspects of securities regulation, with a particular focus on the regulation of broker-dealers, investment banks, and securities markets. Prior to rejoining Morgan Lewis in 2011, Mr. Feller served as Executive Vice President, General Counsel and Secretary of Jefferies Group Inc. and Senior Vice President, Secretary and General Counsel of SoundView Technology Group Inc. and its predecessor Wit Capital. Mr. Feller helped found Morgan Lewis's securities industry practice following his departure from the SEC.
While at the SEC, Lloyd served as an associate director of the SEC's Division of Market Regulation (now Trading and Markets), where he was in charge of the Office of Market Structure and Trading Practices, as well as chief counsel to the Chief Accountant and a legal assistant to two SEC Commissioners. Mr. Feller has served as a two time member of the Legal Advisory Board at the NASD (now FINRA). He has also served on the Market Operations Review Committee of the NASDAQ Stock Market and is a former member of the Nominating Committee for the NASDAQ exchanges. Mr. Feller earned his LL.B. from New York University School of Law and his B.S. in Economics from the University of Pennsylvania.
Alex Finkelstein
General Partner, Spark Capital
Alex Finkelstein is a General Partner at Spark Capital and joined Spark at its inception. He has led Spark's investments in 8D World, GetYourGuide, IEX, Linkwell, Mark43, Privlo, peerTransfer, and Wayfair. Alex also led Spark's previous investment in 5min Media (acquired by AOL). Prior to joining Spark, Alex was the creator and producer of a number of television shows that he sold to major networks, including FOX, E!, Discovery, ITV1 (U.K.) and Yahoo.Previously, Alex was a Principal at Seed Capital Partners, an early-stage venture capital firm that was formed in partnership with Softbank. Before joining Seed Capital Partners, Alex was an Associate at Grandbanks Capital, an early-stage venture capital firm that was also formed in partnership with Softbank. Alex also worked at Cambridge Associates, where he served as a Senior Venture Capital Research Associate and Senior Consulting Associate.
Alex is on the Board of Directors of the Brooke Charter Schools. Brooke is the largest public charter school network in Boston and works on a blind admissions basis. Brooke's students, who come from 78% low-income and 98% minority families, annually achieve the highest MCAS scores for any public school in Boston. Alex is also on the Board of Directors of Youth Cities, a program that introduces high school students to social entrepreneurship. Mr. Finkelstein holds a B.A. in political science from Middlebury College.
Michael Lynton
Chairman of the Board, Snap Inc. / Former CEO, Sony Entertainment
Michael Lynton served as the CEO of Sony Entertainment from April 2012 until February 2017, overseeing Sony's global entertainment businesses, including Sony Music Entertainment, Sony/ATV Music Publishing and Sony Pictures Entertainment. Michael also served as Chairman and CEO of Sony Pictures Entertainment since January 2004. Prior to joining Sony Pictures, he worked for Time Warner and served as CEO of AOL Europe, President of AOL International and President of Time Warner International.
Michael currently serves on the Board of Snap, Inc. and Ares Management, L.P. He is also a member on the Council on Foreign Relations and the Harvard Board of Overseers and serves on the boards of the Los Angeles County Museum of Art, the USC School of Cinematic Arts and the Rand Corporation. Michael holds a B.A. in History and Literature from Harvard College, where he also received his M.B.A.
Brad Katsuyama
Chief Executive Officer, IEX
Rob Park
Chief Technology Officer, IEX
Ronan Ryan
President, IEX
John Schwall
Chief Operating Officer, IEX
Buy-Side Trading Advisory Committee
The IEX Buy-Side Trading Advisory Committee ("TAC" or the "Committee") was established to bring together representatives of a diverse group of buy-side institutional investors and asset owners for the purpose of better informing IEX policy in terms of their impact on these stakeholders, and to evaluate the impact of potential or proposed regulatory changes.
Sell-Side Quality of Markets Committee
The IEX Sell-Side Quality of Markets Committee ("QMC" or the "Committee") provides guidance to IEX on policy, market structure, and product initiatives related to IEX, the national market system, the trading community, and investors.
See our Investors Exchange advisory groups